With each step towards achieving 100GW solar power goal by 2022, the momentous development of solar insurance and reinsurance market in India could not come at a better time.
When it comes to new and innovative financing models, growing number of large-scale solar PV power plants and reduction in the feed-in tariff has spurred the industry in recent years. With solar energy deployment setting new records in FY2016-17, the topic is more relevant than ever, and the need to safeguard this precious alternative energy has become more important than ever. This is where we put forward solar insurance schemes available to overcome the finance and risk management concerns.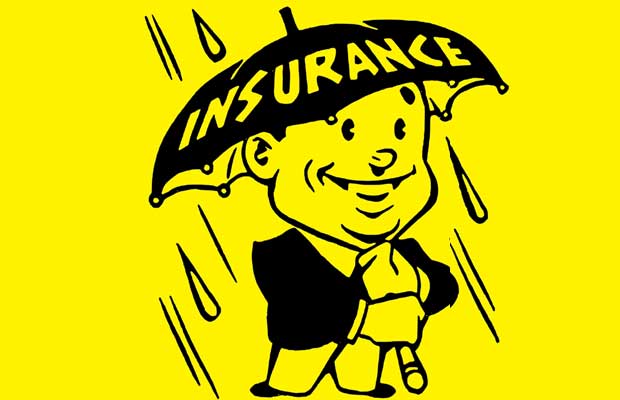 Solar power generation has rapidly increased and helped thousands of Indians embrace clean energy technology. India's solar development is on the fast track. India is expected to be the third biggest PV market worldwide as its total utility scale solar capacity reached 16.2 GW by September and is expected to reach 20GW of installed solar capacity by the end of the present financial year (2017-18). India is coming off a period of exceptional growth of over 80% over last three years. The jump in solar development is driven by a dramatic drop in solar panel prices since last 2 years along with national and state incentive programs driving increased tax equity investments.
Despite the industry's explosive growth in recent years, economic uncertainty and risks in developing, building, operating, owning and investing in solar projects remains daunting. If concerns remain unabated, they could have a chilling effect and prevent investors and bankers from financing more projects. Risk and uncertainty are present throughout for each phase of the solar project life-cycle from construction to operation and its life-cycle to decommissioning. While, the investment in solar projects is high capital intensive process, the investors always look for different solar insurance options for their risk coverage. Solar Energy Insurance and specialized protection products are important tools in this effort. These coverages transfer or reduce the financial impact of equipment breakdowns, physical damage from natural perils, theft and liability exposures associated with owning and operating a solar system.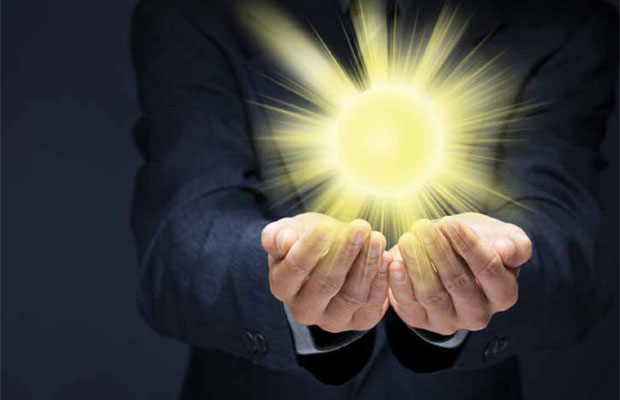 The momentous development of the solar insurance and reinsurance market in India could not have come at a better time. Through new financing products and capital investments, insurance companies are helping to transform the Indian economy towards a more sustainable development.
The growing demand for solar power insurance comes as owners and developers of solar energy projects are seeking to tap into new sources of financing, including from institutional investors such as pension funds. To make investments in solar energy more attractive to these investors, projects must become less risky, all the way through from early stage construction to operation. New solar parks require large investments. Not only that, solar projects are asking investors to put their money into relatively new and sometimes less mature technologies. To reassure investors one really need sound risk management and a well-structured solar insurance solution.
Importance of Insuring Solar Power System
The solar system is a power generating setup that is expected to last for a period of 25 years. During its lifetime it has to withstand the risks associated with inclement weather (hail, snow, and lightning), fi re, vandalism, theft etc. Adding an solar energy insurance cover will ensure safety of the solar project from these risks and protection from having to pay out of pocket for costly repairs.
Yes! It is true that most solar products have warranties associated with it. But in a highly unpredictable industry, it gets mandatory to ensure that the system has a proper solar insurance package significantly offsets financial risks. Today's insurance industry strongly emphasizes developing cost-effective hazard mitigation programs, increasing and retaining commercial and residential customers through better service, educating customers on their exposure and vulnerabilities to natural disasters, collaborating with government agencies and emergency management organizations, and exploring the use of new technologies to reduce the financial impact of disasters.
Solar Insurance Options Available For Utility Plants
Machinery Breakdown – electrical and or mechanical breakdown of any machinery or other equipment resulting in costly repairs or even replacement of the solar panels
Business Interruption – cover for periods of operational downtime as a result of an Insured peril e.g. fire or storm damage, machinery breakdown and equipment failure.
Property Damage – all risks cover to protect from any loss arising out of fire, etc.
Contract Works – protection against any loss arising from property damage caused during construction of the project. Cover starts while solar panels are in transit to the job site and ends once the job is completed or the owner accepts the work
Employers' Liability – provides cover against risk of accident from usual workplace risks such as working at height and manual handling
Public Liability – provides cover for any damage caused to third party property during installation of the panels. Essential for businesses engaged in Construction and Installation of solar panels and solar farms
Marine Cover – Covers include Marine Transit for any loss of goods and Marine Delay in Start up to protect from any consequential loss in revenue
Some of the companies have also started providing the generation insurance for the solar projects in order to cover the solar irradiation risk. Some carriers provide proactive risk assessments to identify and suggest ways to mitigate risk. For example, one of the biggest risks operators face is theft, given the highly valuable equipment and materials that make up solar parks. If a high risk of theft is identified as part of a proactive risk assessment, mitigation measures that can be taken to protect against theft may be recommended. Such preventive measures can include connecting panels to an alarm system, installing solar panel fasteners, or etching individual ID codes on panels so they are readily identifiable if stolen.
It is advisable to connect with the right solar PV insurance advisors for the development of a risk management plan and the right insurance coverage in place should lessen the focus on the potential for loss and financial setback, allowing solar facilities to put their focus on the potential for sustainable growth and continued innovation.
Different Types of Solar PV Insurance

Even though solar insurance products might not be standardized yet, demand for solar PV insurance is increasing. In general, large PV systems require liability and property insurance, and many developers may opt to add policies such as environmental risk insurance.
1. General Liability Insurance
General liability Insurance covers policyholders for death or injury to persons or damage to property owned by third parties. General liability coverage is especially important for solar system installers, as risk is greatest during installation.
2. Property Risk Insurance
The solar system owner usually purchases property insurance to protect against risks not covered by the warranty or to extend the coverage period. The property risk insurance often includes theft and catastrophic risks.
3. Environmental Risk Insurance
Environmental damage coverage indemnifies solar system owners of the risk of either environmental damage done by their development or preexisting damage on the development site.
4. Business Interruption Insurance
Business interruption insurance is often required to protect the cash fl ow of the solar project. Realistic or not, often there are concerns about the warranties offered by solar panel manufacturers. What if there is a functional defect or performance problem due to technical faults in the PV system in 10 years, will the solar panel manufacturer be willing to help if the warranty is already outdated or even worse: will the manufacturer still be around to help? Regular solar panel guarantees are:
5+ years product warranty
10 years on 90% performance output
25 years on 80% performance output In case a solar system is under-performing or certain PV panels are defect, under the guarantee conditions, the manufacturer will support in the form of solar panel replacements or additional PV power.
Operators should seek solar power insurance solutions from providers with an established track record and deep industry expertise. It's important to find solutions that offer a holistic approach to risk management and the flexibility to grow as the industry evolves. Some products are designed to meet the specific needs of solar park operators so that in the event of a loss, their profit margins are protected. For example, such solar insurance would cover the costs associated with a business interruption that impacts the ability to produce power.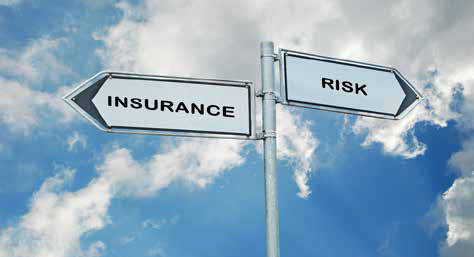 Over the past several years, insurance companies have emerged as major investors in solar energy assets. Active solar insurers include Royal Sundaram, Tata AIG, ICICI Lombard and others. Typical solar insurance premium is 0.05% of CAPEX (Book value after depreciation) p.a. and is payable till the project life. Solar insurers like these are working on how to structure and price these covers for this segment. This could also include provisions for insufficient sunlight. The solar power developers were concerned that existing solar insurance covers did not had any particular provisions for solar energy projects. Considering this, solar companies have sought niche covers for solar power plants and solar energy parks as well.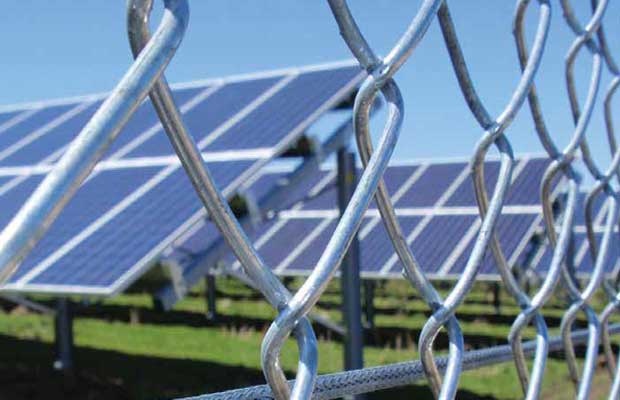 The solar insurance for MW-scale projects covers:
Fire & Allied Perils including Earthquake & STFI
Business Interruption (Loss in generation due to fire & allied perils)
Burglary
Strike, Riot & Civil Commotion
Moreover, General insurance companies are now seeing a demand for insurance policies for solar energy insurance projects. With an increase in the number of projects, solar insurers believe that there is a requirement for specialized policies.
Specialized policies such as machinery breakdown, delay in start-up and business interruption insurance also are available. These provide additional coverage that can be critical throughout the construction and operation phases of a solar energy project, protecting developers, owners and investors alike. Contractor insurance fills in the gaps in traditional liability insurance. It provides coverage for negligence or errors related to the engineering, design and/or installation or poor workmanship project installation that could lead to a loss in energy production. Equipment breakdown provides coverage for electrical or equipment that is used in the generation, transmission or utilization of energy resulting mechanical or electrical failure.
As its name implies, delay in startup coverage protects against the loss of anticipated earnings due to project delays caused by natural perils or equipment failure. Business interruption insurance adds another layer of important protection, replacing business income in the event that there is project disruption due to natural peril or equipment breakdown.
India's Insurance Market
India's total insurance market size is projected to reach USD 350–400 billion by 2020. Its non-life insurance market has more than tripled in a ten-year period, growing from USD 3.4 billion in 2004 to USD 13.55 billi0n in 2015. The industry has targeted 18% growth in 2016 for premiums collected, aiming to reach USD 16 bn. Since 2007, the market has become increasingly competitive as the public sector's share in business overall has steadily declined from 64.4% to 52.4% in 2015.1 Despite this, 4 public sector companies still collect 50% of premiums.
Insurers in India currently provide operational and project insurance for renewable energy projects. However, there is appetite for solar insurance product developments to address the risks associated with energy performance, project quality, uncertainty of the costs, and exposure to natural catastrophes. Longer-term guarantees and quality assurance products reduce uncertainty and create more attractive terms of investment to improve project viability. For example, Allianz, a major global insurer and investor in renewable energy, has developed a comprehensive project risk assessment and certification quality standard for PV power plants during the construction and operational phase. The product improves the bankability and insurability of quality assured projects
Munich Re, which currently holds a 26% stake in Indian non-life insurer HDFC Ergo, has developed new coverage solutions for manufacturers and operators of photovoltaic projects and solar thermal power plants. The warranty is supplemented with a solar power insurance policy that pays out compensation upon a guarantee trigger, such as a manufacturer becoming insolvent or fluctuations in solar irradiation. Since 2010, Munich Re has insured over 55 solar module manufacturers and projects using this product.
India is an interesting and inspiring example. It is difficult not be dazzled by India's renewable energy ambition. Still, India will need to step up the pace and to attain its ambitious 100GW target; it needs to have access to affordable finance and reliable risk management and solar insurance schemes. Well, not just the for solar energy parks, it should also be imperative to focus on health of state electricity distribution companies and other technological challenges related to solar generation- be it grid stability or storage, these too should be at the top of the list.