What could make Prime Minister Narendra Modi's plans of capitalizing $100 billion of solar power from foreign investments edgy? Indeed, an In-Flow and Out-Flow leeway of Investment and Finance.
The global renowned US Company, SunEdison standstill on at least $1.4 billion of loans and credit facilities, is seeking to sell as much as 1 gigawatt(GW) of undone projects in India. Painting the rusted iron, TerraForm Global Inc., a holding company founded and controlled by the clean-energy developer, in a lawsuit filed 3 April in Delaware alleged SunEdison misused $231 million earmarked for projects in India.
Indian lenders have happen to take a thorough scrutiny of this affair, hesitating to finance solar-power projects by foreign companies as bankruptcy looms for SunEdison Inc. in the US, reports said.
Statements also cite that record-low Indian solar tariffs stoke concern that projects could struggle financially – adducing Indian bankers to become acute of bad-bebt probabilities after a decade infrastructure investments soured.
One of the people, from an Indian bank, said it's unclear how much debt owed by SunEdison the bank will recover. Another lender said it's owed about Rs.100 crore ($15 million) and is cautious about financing projects won at very low tariffs.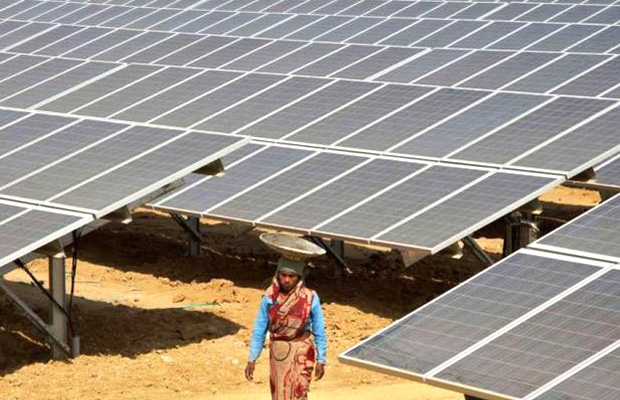 Ben Harborne, a SunEdison spokesman in California, pronounced denial on citing the issue.  Some 40 lenders have sanctioned Rs.71,200 crore of financing for renewable energy projects in India, with Rs.29,500 crore of that amount disbursed from February last year through to 21 March 2016, according to government data.
Companies win solar projects in the $2 trillion economy if they offer to supply electricity at the lowest tariffs in competitive auctions. SunEdison helped drive down those rates, and by January 2016 they reached an historic low of Rs.4.34 per kilowatt-hour.
"My suspicion is that the developers in a race to bag projects by quoting low tariffs will eventually get into trouble," said New Delhi-based Nitin Zamre, vice president at ICF International Inc., who has over 15 years of experience as an energy consultant. He was talking generally rather than referring to any particular company.
Apart from SunEdison—which is based in Maryland Heights, Missouri—Canada's SkyPower Ltd., Japan's SoftBank Group Corp., Finnish utility Fortum Oyj and a local unit of France's Solairedirect SA are among foreign solar power providers in India.
SunEdison's fall follows an ascent fueled by borrowings that led the company to amass $11.7 billion in debt by 30 September after a buying binge on wind and solar farms globally. Renewable-energy companies have largely struggled since mid-2015, partly as depressed commodity prices hurt the energy industry broadly. SunEdison shares have slumped 99% in the past year.
There are already infrastructure financing hurdles in India, where central bank data shows that about 14% of total loans have soured or been written off. Against that backdrop, the drama around SunEdison isn't helping renewable-energy businesses.
Though big investors have big investments lined-up such as Softbank's Masayoshi Son, Foxconn Technology Group's Terry Gou, Liang Wengen of Sany Group, Chint Group chairman Nan Cunhui and Bharti Enterprises Pvt. Ltd's Sunil Mittal have announced plans for at least $25 billion of investment in India's renewable energy sector.
Modi's objective is 100 gigawatts of solar by 2022, up from 5.25 gigawatts currently, effectuating 5.25GW till date. Hurdles might keep the government to reassess its plans but it's still very early to identify the parallelism between investment and the potential market.