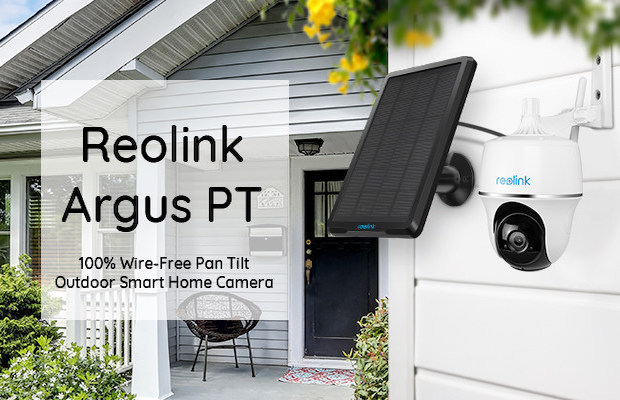 Product Brief: Home security and camera solutions provider, Reolink has launched a new model in its flagship battery-powered security camera lineup with the unique and revolutionary 'Argus PT' outdoor pan tilt security camera.
Product Features: The camera is powered by a rechargeable battery or Reolink Solar Panel, which enables customers to charge the camera directly without replacing the battery. By adding a solar panel to Argus PT set up. The camera has an ultra-wide viewing angle with 355-degree pan and 140-degree tilt design. The IP65 weatherproof rating enables it to endure extreme weather conditions.
"Upon the launch of Reolink's battery-powered security camera ancestors — Argus and Keen —  our customers inquired if we would make an Argus with Pan Tilt version," said Collin, Reolink's CEO. "Since then, we have added such a product to our product plan list and keep developing it! Now Argus PT — an upgraded version of Argus and Keen — is finally available!"
Standing on the shoulders of the company's Keen and Argus series battery-powered security cameras, Argus PT retains the completely wireless design and combines Keen's pan tilt function and Argus' built-in PIR sensor into one single camera, providing the easiest outdoor security solution for customers to monitor their wide-range areas with only one camera, almost no blind spots.
Application: Home/Office Security System
Benefits: The camera adopts an industry-leading starlight CMOS image sensor and is able to shoot stunning images, even in the dark. The video footage can be recorded at the maximum rating of 1080p full HD. Customers can configure or access the camera with smartphones or computers and whenever there are motion events, the system sends out a real-time app or email push notifications to alert the user.
Availability: The product currently retails for $118.99 on the company's official website and a few select e-commerce websites.