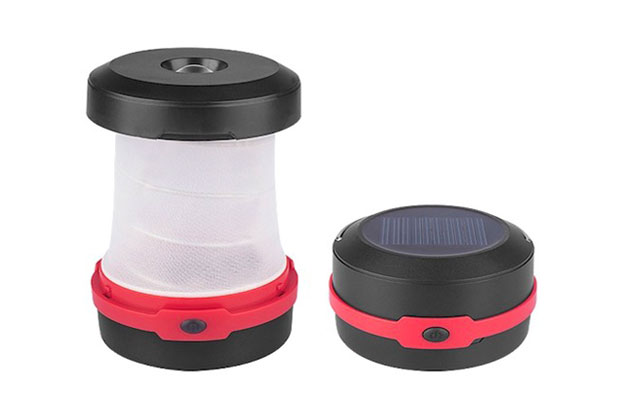 PRODUCT BRIEF: The ABS foldable solar power rechargeable led camping lantern manufactured by Chinese firm Ninghai Yisen Daily Use Co. This solar powered lantern is designed for outdoor use and provides multiple levels of brightness for different scenarios.
PRODUCT FEATURES: The lamp comes with a built-in 1200 mAh battery that is charged using solar panels that are integrated into the design. The lightweight and foldable design make it an easy-to-carry flashlight. When expanded, it is used as a lantern with a handle; when folded, it can be used as a flashlight.
APPLICATION: Outdoor and Indoor Lighting System
BENEFITS: The lamp comes with three working modes for brightness and at the highest brightness level the battery can power the lamp for 2.5 hours. The system also has a USB I/O port which can be used to charge mobile devices. At 160 grams, the lamp is best suited for outdoor camping and travelling.
AVAILABILITY: The product is available for purchase online at alibaba.com and retails for $3.40-3.60.