The EU recently announced measures towards being carbon neutral by 2050, and Wind is expected to play a crucial role in achieving that target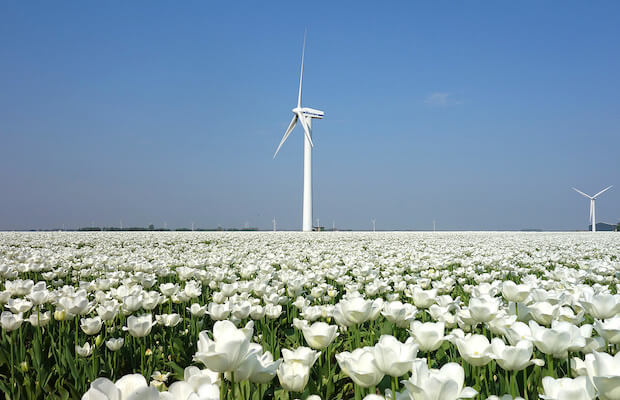 The European Union (EU), whose 28 members collectively account for the world's third-largest emitter of greenhouse gases after China and the US, further strengthened its long-term commitment by announcing the Sustainable Europe Investment Plan (SEIP) and additional measures towards being carbon neutral by 2050.
In order to achieve carbon neutrality by 2050, the deal will mobilise at least EUR 1 trillion in sustainable investments over the next decade, bringing a rapid shift away from high polluting industries and technologies. Wind energy played a significant role under the European Fund for Strategic Investment, where it generated EUR 1.7 billion in investment, delivering 3.6 gigawatts (GW) of new capacity. According to GlobalData, in 2019 wind energy accounted for almost 15 percent of Europe's electricity demand and this is expected to reach 27 percent by 2030, clearly defining its critical role towards sustainable green transformation.
The EU Commission will present a clear plan and measures by mid-2020, laying the directions for smart integration of renewables, energy efficiency and other sustainable solutions. The ambitious wind capacity targets to achieve the proposed green footprints and transformation solutions will be clearly reflected in the national energy and climate plans of the member countries once they begin updating in 2023.
Ankit Mathur, practice head of Power at GlobalData, said that "to successfully mobilize these investments and build a green infrastructure directed towards securing a carbon-neutral EU, the wind has to play a critical role and take up a larger chunk of new capacity addition in the EU. We expect around 50 percent of the new capacity to come from wind – 209 GW – out of the likely 430 GW by 2030.
"Offshore wind capacity build-out has to increase multiple folds in order to achieve the visionary climate-neutral commitment. The steep reduction in wind offshore costs and technological advancements provides an economical approach for achieving this ambitious target. The industry expects that wind offshore will have to grow 20 folds to reach around 400 GW to make this green deal a success."