The US wind market will add a record-breaking 14.6 GW of wind capacity in 2020, as wind power developers (WPDs) rush to finish before the phase-out of Production Tax Credit in 2021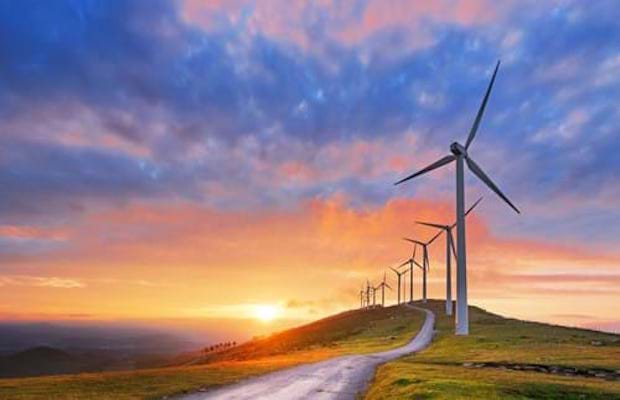 A new report has revealed that the US wind market will add 14.6 gigawatts (GW) of capacity in 2020. The record-setting mark underlines the strength of the 23 GW pipeline that has been identified as currently under construction or contracted for commercial operation in 2020.
The findings were revealed in Wood Mackenzie's latest 'North America wind power outlook, which also pointed out that the phase-out of the Production Tax Credit (PTC) beginning in 2021 has developers rushing to complete projects in 2020, driving major bottlenecks in both logistics and interconnection queues. As a result, project delays are mounting, negatively impacting the amount and timing of wind capacity installations.
Anthony Logan, the lead author of the report, said that although the PTC phase-out schedule has been in place since 2015, off-takers were slow to act on procuring new capacity, yielding relatively subdued installation totals in 2017 and 2018. And that deals with virtually every off-taker type have increased dramatically in the last six to 12 months
"The lack of available logistical resources will begin to cause schedule rearrangements and delays that will grow more apparent during the first and second quarters of 2020," he said.
The forecast assumes 6.6 GW of projects scheduled for 2020 will not reach completion by the end of this year but will connect to the grid in 2021. The report estimates that roughly 1.5 GW of additional capacity will be cancelled outright – typically ahead of project construction – with any attached off-takers likely choosing solar PV resources for subsequent PPAs to replace the lost generation.
Solar PV, which benefits from the 30 percent solar Investment Tax Credit (ITC), is beginning to compete more effectively with onshore wind on cost.
Logan said that in the coming years solar will maintain a marginal advantage over wind due to a 10 percent ITC offered to solar PV in perpetuity after the wind PTC phases out. "A recent solar industry push to lobby for a 30 percent ITC extension would compound the impact of this and would be devastating for post-2021 wind demand," he added.
In the near term, he said while wind will remain competitive in key states through 2021, the negative cost impact associated with the PTC declining to 60 percent and then 40 percent of its original value will outpace the cost of electricity reductions in 2022 and 2023. Wood Mackenzie forecasts the US will add 12.3 GW of wind power in 2021, before bottoming out at 5.9 GW in 2024.