UK Climate Investments ("UKCI") today announced a planned R500 million (£28 million) cornerstone investment in a dedicated African renewable energy yieldco, Revego Africa Energy Limited.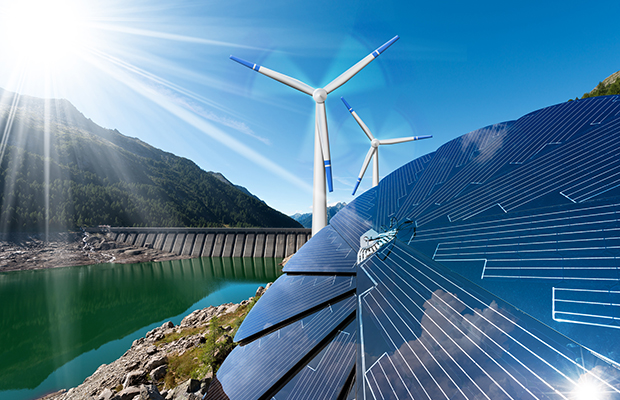 The U.K. Climate Investments (UKCI) has announced that it will invest 500 million Rand (Rs 250 crore) in Revego Africa Energy Limited, an investment vehicle dedicated to renewable energy projects in Africa.
The primary objective of the investment vehicle will be to acquire equity in operational renewable energy projects across sub-Saharan Africa. In a region where energy poverty is a major inhibitor of economic development, the investment vehicle aims to accelerate the installation of new clean generation capacity by helping developers to unlock and recycle capital in established green energy projects.
Richard Abel, Managing Director of UKCI said, "More than half of the world's population currently living without access to electricity are in sub-Saharan Africa. By helping to facilitate the recycling of development capital into new renewable energy projects, this green finance initiative represents an exciting opportunity to accelerate the deployment of clean generation capacity for the region."
Harriet Baldwin, UK Minister of State for Africa said, "The UK is a world leader in tackling threats to our natural environment. Since 2011, UK climate finance has helped over 47 million people to cope with the effects of climate change, and provided 17 million people with improved access to clean energy." 
"Africa is home to some of the fastest growing economies in the world. The partnership between UK Climate Investments and Investec, which will unlock capital in established green energy projects, is a great example of the UK private sector working to attract green finance investors to help realise the potential of African economies while tackling climate change," he added.
Investec Bank Limited, a founding shareholder of Revego Fund Managers Ltd, the manager of the investment vehicle, has also confirmed a conditional commitment of R500 million to act as a cornerstone investor. Both UKCI and Investec's commitments will realise once the investment vehicle is listed.
With an intention to seek a listing on the Johannesburg Stock Exchange in the first half of 2019, the investment vehicle aims to demonstrate the investment potential of the region's renewable energy sector.