Total Solar International has announced the start of the construction of the company's 52 MW Miyagi Osato Solar Park in Japan.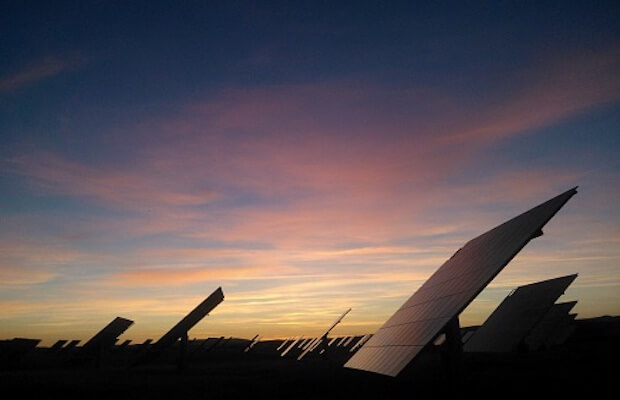 Total Solar International, a wholly-owned subsidiary of the Total Group, dedicated to utility-scale solar plants, has announced the start of the construction of the company's Miyagi Osato Solar Park, a large-scale solar plant of 52 megawatt-peak (MWp) located in Osato, Miyagi prefecture, Japan.
The project, which has achieved financial close, is expected to start up in 2021 and will provide clean and reliable electricity to Japanese households.
"The Miyagi Osato Solar Park is Total's third and biggest solar plant in Japan, which will allow us to reach a cumulated capacity of over 100 MWp in the country. This project is in line with Total's commitment to developing renewable production capacities worldwide and in particular in the Japanese market, where we actively pursue our development", said Julien Pouget, senior vice-president of Renewables at Total.
The plant is designed to fully meet Japan's stringent earthquake-resistant building standards. The facility will be equipped with around 116,000 SunPower Maxeon high-efficiency solar panels. The plant will be operated by Miyagi Osato Solar Park G.K., a special purpose company, majority-owned by Total Solar International (90 percent), alongside SB Energy (10 percent), a Japanese subsidiary of the SoftBank Group.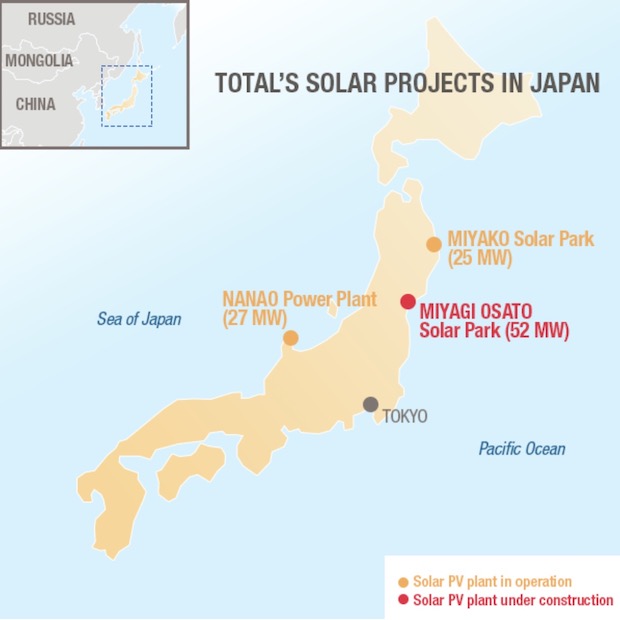 The construction of the third plant follows the beginning of the operation of the company's two other large-scale solar plants in Japan, the 25 MW Miyako Solar Park and the 27 MW Nanao Power Plant. This rapid growth (over 100 MWp of cumulative capacity achieved in 2 years) sets Total apart as one of the most dynamic players in the Japanese solar market.
The French conglomerate has done well to integrate climate change into its strategy which has helped it stay ahead of new energy market trends by building a portfolio of low-carbon businesses that could account for 15 to 20 percent of its sales by 2040. Total's gross low-carbon power generation capacity worldwide currently stands next to 7 GW, of which over 3 GW is from renewable energy sources.