The unveiling of a report, titled- 'Peering into the future – India and the solar standalone products market' by GOGLA, at the IDEF event, steer the discussions to the future of the distributed solar market in India, business opportunities, impact and innovations.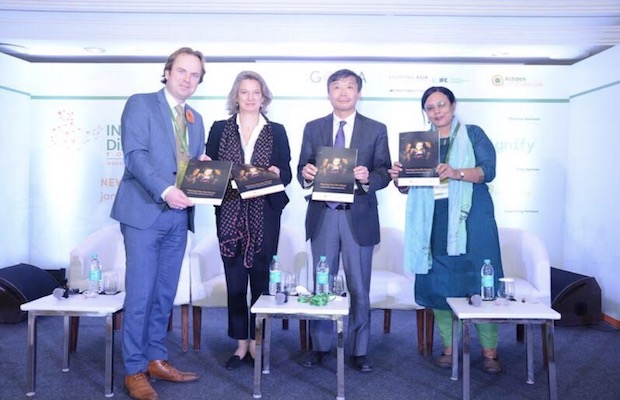 GOGLA, together with International Finance Corporation, and Ashden India Collective, opened the conference to discuss the potential of the off-grid solar sector, which is expected to see significant growth over the next five years.
Koen Peters, GOGLA Executive Director, said, "India is a fascinating market for standalone solar products. If the government and industry can align their interests well, India may not just remain the single largest market country for standalone solar products, but also establish itself as a strong innovator and potentially strengthen its role as a global player."
Most of the future sales of the market are likely to come from solar lanterns with additional services, for example, mobile charging or radio, and solar home systems. Increasing incomes and greater energy demand will be key drivers.
The forum explored the role that the sector can play in complementing the Government of India's efforts in providing universal energy access to all citizens. The report released looks into the government's focus on the solar water pumping segment, which received a fillip in March 2018 with the announcement of the KUSUM Scheme wherein a key component is to set up 1.75 million off-grid solar pumps by 2022 – nearly ten times the number of currently installed pumps.
Talking about trends and encouraging the innovators in the sector, Sarah Butler-Sloss, founder-director, Ashden, UK, said, "Internet of everything and big data analytics are creating a huge impact on the solar sector. We, with the help of our Indian arm – Ashden India Collective, are facilitating the solar entrepreneurs by providing technology insights and business model analytics to realise the optimum potential."