SECI has issued an RfS for the selection of SPDs for setting up of 4 MW floating solar project with a 2 MW/1MWh BESS at the Kalpong Dam in North Andaman.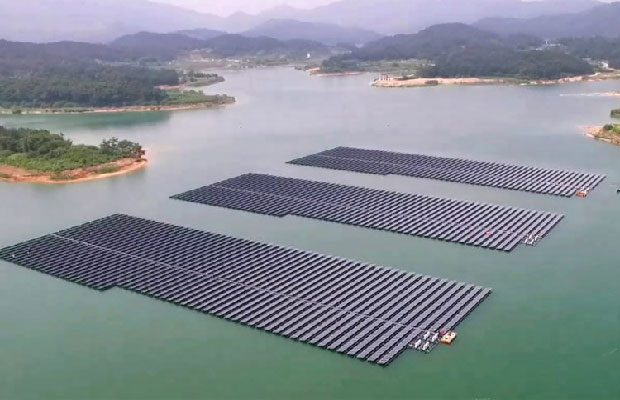 The Solar Energy Corporation of India (SECI) has issued a Request for Selection (RfS) for the selection of solar power developers (SPDs) for setting up of 4 MW grid-connected floating solar PV power project with 2 MW/1MWh Battery Energy Storage System (BESS) at the Kalpong Dam in North Andaman.
As per the RfS, the Electricity Department, Andaman & Nicobar administration (A&NA) shall enter into a Power Purchase Agreement (PPA) with the successful Bidder selected by SECI based on this RfS for purchase of Floating Solar Power with BESS for a period of 25 years based on the terms, conditions and provisions of the RfS. The maximum levelised tariff payable to the Project Developer is fixed at INR 8/ kWh for 25 years. This shall be inclusive of all statutory taxes, duties, levies, cess applicable as on the last date of bid submission.
The Bidders will be free to avail of fiscal incentives like Accelerated Depreciation, Concessional Customs and Excise Duties, Tax Holidays, etc. as available for such projects.
The last date for bid submission is February 13, 2019, and the techno-commercial bids will be opened on February 18, 2019. A pre-bid meeting has been scheduled for January 30, 2019, to address the concerns raised by the prospective bidders. All bidders will also be required to submit an Earnest Money Deposit of Rs 54 lakh along with their bids.
The Bidders selected by SECI based on this RfS shall submit Performance Guarantee for a value of Rs 1.08 Crores within 30 days of issuance of Letter of Award (LoA) or before signing of PPA, whichever is earlier.
The Scheduled Commissioning Date (SCD) for the commissioning of the full capacity of the Project shall be the date as on 18 months from the Effective Date of the PPA. The maximum time period allowed for commissioning of the full Project Capacity with applicable liquidated damages shall be limited to the date as on 6 months from the SCD or the extended SCD. In case of delay in commissioning of the Project beyond the SCD until the date as on 24 months from the Effective Date of the PPA, as part of the liquidated damages, the total PBG amount for the Project shall be encashed by Electricity Department, A&N Administration.
For more information click here.