Tata Power plans to establish an InViT for its renewable energy portfolio to reduce its debt by almost a fourth and then raise growth equity from investors.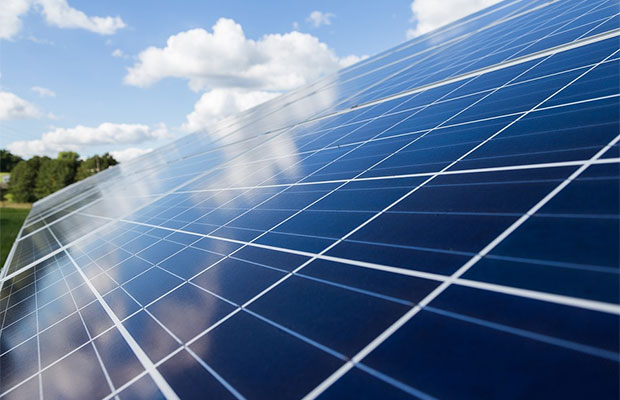 Tata Power, of the country's leading integrated power companies, has revealed that it plans to establish an infrastructure investment trust (InViT) for its renewable energy portfolio, nearly 3 GW in assets, to reduce its debt on its balance sheets by almost a fourth and then raise growth equity from prospective investors.
InViTs are instruments which work like mutual funds and enable direct investment of money from individual and institutional investors in infrastructure projects to earn a small portion of the income as a return.
The firm which has assets rounding up to 2549 MW in 14 states across the country and another 400-500 MW of renewable projects in the pipeline. A majority of the company's assets are solar, largely due to the $1.4 billion acquisition of Welspun Energy's assets aggregating to nearly 1.1 GW in June of 2016.
At the company's 100th annual general meeting held recently in Mumbai, Tata Sons Chairman, N Chandrsekaran alluded to the debt reduction strategy and said, "On the debt level side, we did close a couple of transactions to sell some of the cross holdings that Tata Power had in some of the Tata Group companies. We continue to find ways in which we can bring debt level further down primarily by selling non-core assets."
According to sources close to the developments, the plan is to hive off the operating assets in the InVIT along with with Rs 10,000 crore of debt. The company is seeking to raise Rs 6,000-7,000 crore ($750 million-1 billion) of equity from infrastructure-focussed investors.
If the proposed idea is implemented the firm will join Sterlite, Piramal Enterprises, Larsen and Toubro and Reliance Industries in creating an investment trust for operational infrastructure assets.
Recently, the company announced that its renewable arm, Tata Power Renewable Energy Ltd (TPREL), got a Letter of Award (LOA) to develop 100 MW project in Gujarat's Raghanesda Solar Park. As per the deal signed, the company will supply electricity to the state utility GUVNL under a 25 year Power Purchase Agreement (PPA).