Tata Power and IGL sign pact to jointly work on developing EV charging stations, swapping stations and solar power projects.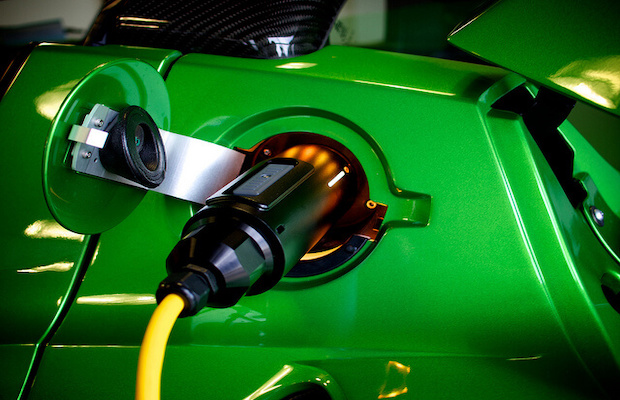 Tata Power, one of India's largest integrated power company, has signed an agreement with one of the country's leading natural gas distribution companies, Indraprastha Gas Ltd (IGL) to co-develop electric vehicle charging stations, battery swapping stations, and rooftop solar power plants.
"The MoU will explore possibilities of co-operation in setting up large scale Solar Group Captive Power Projects under the Captive Policy of Government of India for IGL's own consumption and setting up of commercial scale charging and battery swapping stations for electric vehicles with the allied power management solutions," the companies said in a statement. 
Among other areas, the two firms will co-operate in Common Utility Revenue Cycle Management and Customer Management Solutions and sharing of existing standalone customer care infrastructure; IT Solutions, Data Analytics, Geographical Information System-based Solutions, Advanced DMS; energy audit of IGL establishments and energy efficiency implementation projects under ESCO mode.
The MoU was signed between E S Ranganathan, Managing Director, IGL and Praveer Sinha, CEO & Managing Director, Tata Power in the presence of B C Tripathi, Chairman & Managing Director, GAIL. Sanjay Banga, CEO of Tata Power DDL and Rajiv Sikka, Director (Commercial) at IGL were also present on the occasion.
The MoU also provides for setting up of rooftop solar projects with customised structure for IGL establishments under CAPEX and RESCO mode and exploring rooftop solar projects for residential, commercial and Industrial establishments.
Recently, State-owned gas utility GAIL India signed an agreement with Bharat Heavy Electricals Ltd (BHEL) for cooperation in the development of solar power projects.
"GAIL shall be the project developer and BHEL shall act as an engineering, procurement, construction and project management contractor," the company said in a statement. BHEL shall also provide operation and maintenance services during the initial period upon becoming successful bidder.
The memorandum of understanding (MoU) aims at building a closer strategic partnership between the two Maharatna PSUs for jointly pursuing commercial solar power projects through participation in tariff / Viability Gap Funding (VGF) based competitive bidding process.