Tata Power Delhi Distribution Ltd (Tata Power-DDL), the distribution arm of Tata Power and Delhi Government, has urged its 7 million consumers in North Delhi to help power the collective fight against coronavirus pandemic by paying electricity bills on time.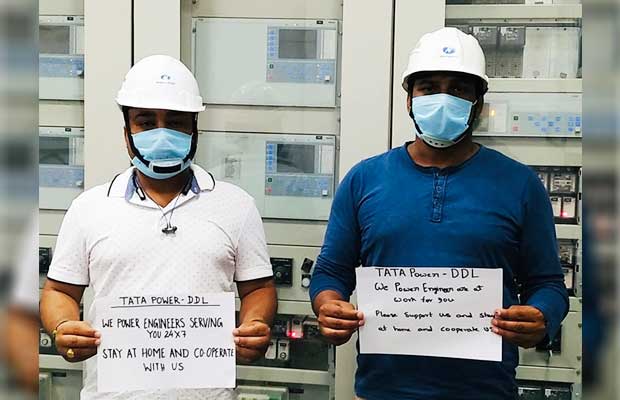 This is significant as the power sector across the country is already dealing with a number of issues including financial crunch amidst Covid-19 crisis.
Considering the challenging situation, the company has appealed to its consumers not to visit consumer care centres for bill payments and opt for digital modes of payment (through e-wallets, UPI, company's mobile app or website) from the confines of their homes.
The company further added that it is providing uninterrupted power supply to several essential and critical services like Hospitals, Laboratories, Pharmacies, Grocery Stores, Cooking Gas Bottling Plants, Delhi Jal Board Plants and powering millions of Delhiites who are Working from Home by following the strict social distancing guidelines issued by the Government.
Thus, it has requested the consumers to immediately enrol for E- Bill delivery via WhatsApp, company website, Mobile App (TPDDL Connect, available on both Android and iOS Platforms) or Call Centre (Toll-Free – 19124).
Due to safety concerns, during the lockdown, the door-to-door meter reading and physical bill distribution have been suspended by the company and provisional bills have been raised as per the estimation formula approved by the Delhi Electricity Regulatory Commission (DERC).
Moreover, these provisional bills will be sent to the consumers on their registered email IDs, WhatsApp contact numbers or on registered mobile numbers via SMS.
Speaking on the development, Ganesh Srinivasan, CEO of Tata Power-DDL, said that "we are committed towards providing uninterrupted power supply to all our consumers without compromising with their safety. Even during the lockdown, we are available round-the-clock for our consumers and are taking initiatives that would ensure easy service options by providing them with e-bills and digital payment options. We urge all our consumers to strictly follow the social distancing guidelines in order to power the collective fight against Corona pandemic."