The project will be financed through a mix of debt and equity.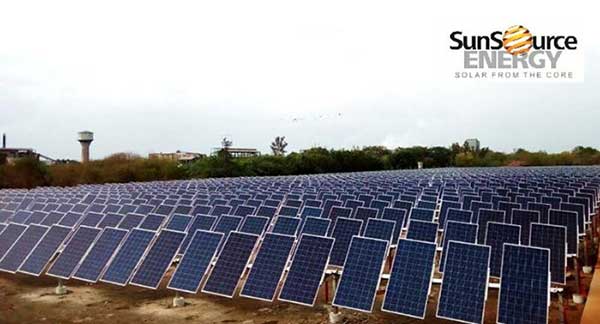 Solar power solutions provider, SunSource Energy Pvt Ltd is planning to build a 200-mw solar park in Uttar Pradesh (UP) with an investment of Rs 900 crore.
Commenting on the matter, SunSource Energy, President, and Co-Founder, Kushagra Nandan said, "At the Uttar Pradesh Investors Summit next week, the company will sign a memorandum of understanding with the state government to develop a 200-mw solar park, which should be completed between 2021 and 2022. We have committed Rs 900 crore for this."
He further added that, the project will be financed through a mix of debt and equity.
As in a recent development, the company has raised an undisclosed amount from the Neev Fund, which is a joint venture between SBI and UK's Department for International Development (DFID) , through private equity investments. The company further said that this investment would be used in developing solar project assets in states with low levels of capital investment, namely Uttar Pradesh, Rajasthan, Madhya Pradesh, Bihar, Orissa, Jharkhand, West Bengal and Chhattisgarh.
Nandan said that, SunSource has 200 mw of solar projects in India and overseas. The company has a short-term target of reaching 300 mw of project capacity by 2020.
Commenting on the investment,  SunSource Energy, CEO and Co-Founder, Adarsh Das said, "The fact that there is SBI involved, we have automatic access and visibility all over India. We are already seeing some impact… They are connecting us in ways that we didn't think possible."
"We will require funds over a period of time so it positions us very well for future raises," Das added.
On future opportunities, Nandan said, "There will be opportunities for joint investment as well. We are considering acquisition of a few assets in FY18-19."
Source: ET