Rajasthan based SunAlpha Energy on Saturday said that it has won an aggregate 2,000 kWp of capacity under the state-owned Solar Energy Corporation of India's (SECI's) rooftop solar tender for government buildings.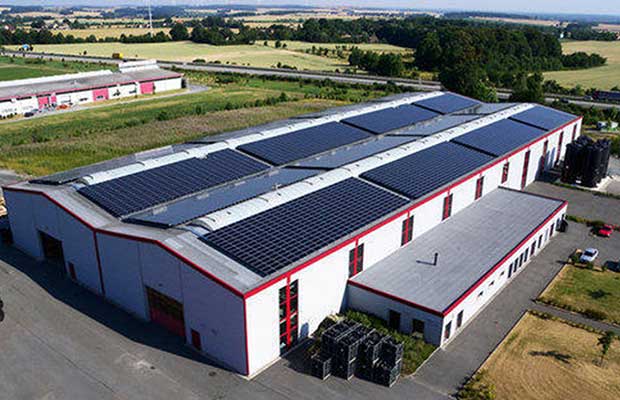 Under SECI's global competitive bidding for the implementation of 97.5 MWp grid-connected rooftop solar photovoltaic (PV) system, the successful bidders and developers will install rooftop solar systems at government buildings situated in different zones of the country under the Capex and Resco models.
The company spokesperson when contacted said that we have won 1,000 kWp of capacity each in Zone-1 and Zone-2 at Rs 29490 per kWp under the Capex-A model.
In Zone-1, we are expecting to cover the capacity in states like – Rajasthan, Gujarat, Karnataka and Tamil Nadu, he added.
However, in Zone 2, the company is likely to cover the following states and union territories (UTs) – Andhra Pradesh, Maharashtra, Pondicherry, Telangana, Dadra and Nagar Haveli, Daman and Diu and Madhya Pradesh, he further said.
The company further claimed that it has been adjudged as 'The most cost-competitive bidder' amongst all bidders across the country under global competitive bidding.
Speaking on the tender win, Raghav Mittal, co-founder and CEO of SunAlpha commented "we are extremely delighted winning this prestigious national bid for implementation in government buildings in different zones of India amongst the prominent companies in the solar energy segment. With this bid, we are privileged to further our exposure in government sector projects, which will strengthen the company's credentials further amongst the stakeholders."
The company is the provider of turnkey engineering, procurement and construction (EPC) and comprehensive maintenance contract (CMC) services to industrial, commercial and residential consumers in the Indian market as well as overseas. The company has its offices in Jaipur, Chennai, Hyderabad, Kolkata, Ahmedabad and Singapore. It is also having more than 200 satisfied customers, spread across twelve states and diversified sectors such as mining, marble, steel, plastic, universities, hospitals, schools, residences, etc.