Global power transmission assets developer Sterlite Power has won the award for its Northern Region Strengthening Scheme (NRSS-29) project in Jammu & Kashmir (J&K) under the category – 'Construction Project of the Year'.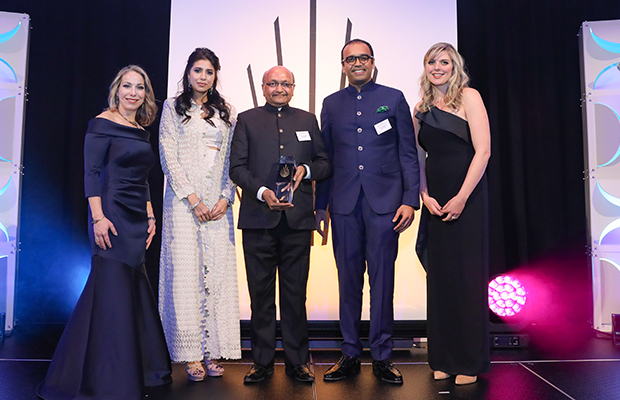 The company has clinched the award during the coveted S&P Global Platts Global Energy Awards 2019.
While announcing the award, Martin Fraenkel, President of S&P Global Platts, said "we congratulate NRSS-29 project for its win of Construction Project of the Year."
Fraenkel further added that "the independent panel of judges was impressed with Sterlite Power for its stand-out performance in this awards category and for its commitment to the energy industry's advancement."
As of now, this is one of the largest & toughest private sector transmission projects commissioned in the country. This project plays a significant role in bringing reliable power to 12.5 million people in the region.
This project ensures reliable power access and augments the J&K state's power transmission capacity by at least 33 percent. Also, it was constructed by overcoming extreme challenges of terrain and weather.
The company had delivered this 414 Km long transmission corridor ahead of the schedule with innovative use of technology, synergistic partnerships and deeper engagement with local communities.
While receiving the award, Pratik Agarwal, Managing Director of Sterlite Power, commented "we are honored to be recognised as a winner at the prestigious S&P Global Platts Global Energy Awards for our NRSS-29 power transmission project, which solves the toughest challenges of energy delivery and lights up 12.5 million lives. It is commendable to see the determination of our employees, partners and local communities who worked together to overcome the toughest conditions and build this transmission corridor ahead of schedule. We dedicate this award to their spirit and contributions."
The event bestowed 23 awards upon companies and individuals in the presence of more than 500 energy and finance executives at an award ceremony held on December 12, 2019 in New York.
Earlier, energy companies from 37 countries were selected as finalists for the 21st annual S&P Global Platts Global Energy Awards for this year.
The S&P Global Platts Global Energy Awards was established in the year 1999 and often described as "the Oscars of the energy industry. These awards highlight the corporate and individual innovation, leadership and superior performance in 21 categories spanning across the energy complex.