Before the introduction of Goods and Services Tax (GST) by the Government of India from 1st of July 2017, many taxes like VAT, Octroi, Service tax have been subsumed into a single tax of GST. The GST has merged under the heading Renewable energy devices & parts for their manufacture all of the earlier solar products and their parts which were exempt from excise duty into two items of "Solar Power Based Devices" and "Solar Power Generating System" for Solar Thermal and Solar Photovoltaic (PV) systems respectively.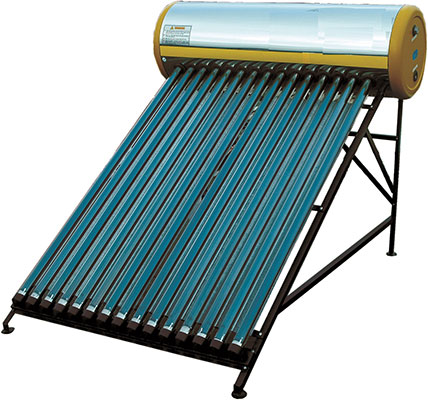 The then Finance Secretary Dr. Hasmukh Adhia on 28th May 2017 has also clarified via twitter that "The Goods and Service Tax (GST) rate on inputs for solar components has been cut to 5% from the 18% set by the GST Council in its May 18, 2017 meeting and that "All solar equipment's and its parts would attract 5% GST only".
Although the meaning of Solar Power Based Devices is that all devices that run on the power of the SUN, some of the Customs officers at Chennai & Bangalore ports are denying GST of 5% for Solar Evacuated Tubes which are utilized in Solar Thermal industry by interpreting "Solar Power Based Devices" as those devices that generate electricity through solar and then utilize it. This interpretation is flawed as it will mean that all products that use electricity, once they are connected with solar panels will be liable for 5% GST.
For Solar Thermal Industry this is a major issue, so the members of Solar Thermal Federation of India (STFI) met the Director General – GST, Director -Tax Research Unit (TRU), Ministry of Finance and Director (GST), MNRE to express their concerns on this interpretation issue. The members of STFI were happy to note that unanimously all of the officials were having understanding of the issue and were forthcoming in providing the necessary clarification. They further noted that as all solar products are at 5%, there will not be any revenue loss to the exchequer.
In the appeal by STFI to the concerned authorities, they have also requested to include the specific names of devices and components in the order as was originally published during VAT/Excise regime which will make the matter clear to the customs officials while clearing the imported goods.
STFI also stated in a statement that, "it is also worthwhile mentioning that there is no domestic manufacturer of solar evacuated tubes in India and the entire solar thermal industry has to solely depend on imports. Solar Thermal products such as Solar Water Heaters, Solar Air Conditioners, Solar Cookers, Solar Steam Generators, Solar Air Dryers and others are highly efficient with up-to 60% efficiency and these products help offset greenhouse gases much faster than solar photovoltaic products. The Government of India and Ministry of New and Renewable Energy has been continuously supporting this industry for its technological up gradation and mass utilization."
Meanwhile, STFI is hopeful that before the current budget on 5th July 2019 the clarification will be provided soon to end all interpretation issues.