Solar Integrated Roofing has announced that it has secured a USD 2.7 million financing in a non-dilutive structure to close two acquisitions.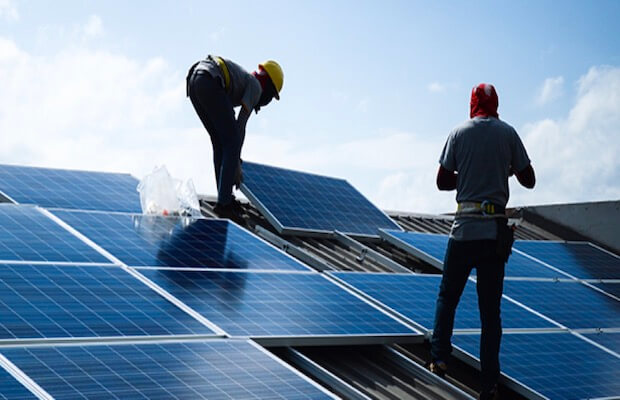 Solar Integrated Roofing Corporation, an integrated solar and roofing installation company specialising in commercial and residential properties with a focus on acquisitions of like companies to build a footprint nationally, has announced that it has secured a USD 2.7 million financing in a non-dilutive structure to close its Milholland and McKay acquisitions.
David Massey, CEO of SIRC, commented, "we have been working very hard to be able to secure the necessary funding to close the Milholland and Mckay acquisitions using a non-dilutive structure. These acquisitions form the base of our growth plan to become a dominant solar roofing company in the Southern California market."
With these companies under the SIRC umbrella, the firm feels confident that it can generate more than USD 30 million in revenues for its February fiscal 2021 with 12 percent – 15 percent EBITDA margins. And they believe that their stock, trading at less than a USD 4 million market cap, is undervalued and yet to be recognized by the financial markets, the firm stated in their issue.
Finally, Massey said, "We are staying focused on what we need to do to enhance shareholder value and grow our company. We will continue to acquire companies that are accretive to our bottom line while expanding revenues and margins with the current companies already acquired."
Recently, Sunnova Energy International has announced that it has closed an aggregate USD 150 million in financing through an approximately USD 95 million revolving asset-based loan facility and a private placement of USD 55 million aggregate principal amount of convertible senior notes.
As per the firm that access to this capital will allow the firm to fund its continued growth in customer count and battery storage sales, as well as fund the purchase of inventory that it intends to use to allow related solar energy systems to qualify for a 30 percent federal investment tax credit (ITC) by satisfying the 5 percent safe harbor method outlined in IRS notice 2018-59.
PC: EDP/Rensource