In a step towards the preparation of General Budget 2020-21, Nirmala Sitharaman, the Union Minister of Finance & Corporate Affairs, held 7th Pre-Budget consultation on Friday with various industry stakeholders.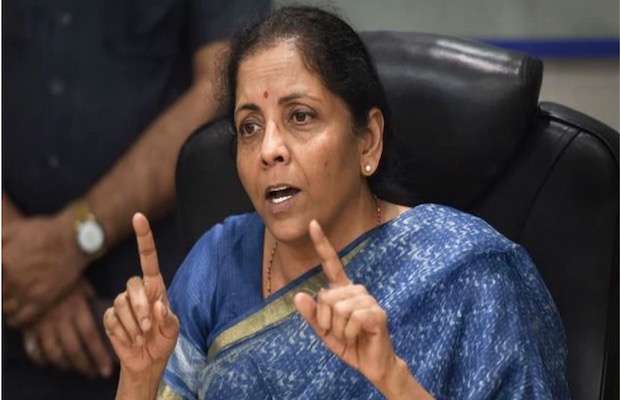 During the meeting, the infrastructure sector stakeholders and experts from the energy sector and climate change were present as the General Budget is scheduled to be presented on February 1, 2020.
As per the finance ministry, the main areas of discussion during the meeting include enhanced focus on adapting renewable energy for economy and environment, climate-resilient infrastructure development, promotion of non-fossil fuel-based energy, growing role of Circular economy in development imperatives and policies, challenges in infrastructure sector vis-à-vis framing of trade rules and policies in global context, quality of resilience of infrastructure sector and related finance, and railway infrastructure among others.
During the meeting, experts from energy, climate change and stakeholders from infrastructure sector gave a wide range of suggestions including availability of finance for real estate, infrastructure and affordable housing; renewable energy sector to have larger capacity creation; further fine-tuning in IT Act; lower duties and softer lending rates; automotive industry's role in fighting climate change through support for electric mobility.
Other suggestions include scrapping policy for old polluting vehicles and focus on mass transport powered by renewable energy; attention on taxonomy on green economic activities/ climate finance; climate compliant investment; more funds for combating air pollution increasing efficiency of resource use; promoting energy efficiency in SME sector via government support to cluster-based intermediaries and faster phasing out of depreciated coal-fired power plants.
Besides, other suggestions include a push to bio-fertiliser; viability gap funding for batteries to encourage renewable energy power storage, expansion of existing Kisan Urja Suraksha evam Utthaan Mahabhiyan (KUSUM), promotion of energy-efficient appliances including LPG cooking stoves and bringing technology for improving Railway infrastructure.
Meanwhile, government officials who were present during the meeting include Rajeev Kumar, Finance Secretary; Atanu Chakraborty, Secretary, Economic Affairs; Ajay Bhushan Pandey, Revenue Secretary; Tuhin Kant Pandey, Secretary, DIPAM; Chandra Kishore Mishra, Secretary, Ministry of Environment, Forest and Climate Change; Sanjeev Ranjan, Secretary, Ministry of Road Transport and Highways; Anand Kumar, Secretary, Ministry of New and Renewable Energy (MNRE); Dr K.V. Subramanian, CEA, and other senior officials of finance ministry.