SECI has awarded a total of 480 MW capacity to the only two bidders for its latest solar tender seeking project developers for 1200 MW of solar projects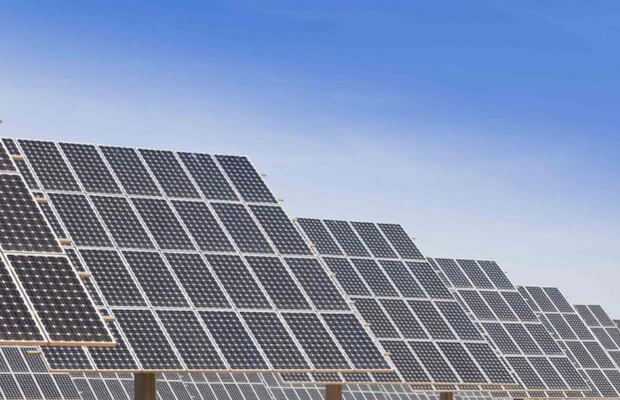 The Solar Energy Corporation of India's (SECI) had received only two bids against its latest 1200 MW solar projects tender (ISTS – V) and has now awarded a total of 480 MW capacity to the only two bidders.
It had been reported earlier that SoftBank group backed SB Energy and GRT Jewellers India were the only two bidders who had submitted viable bids in response to the tender for which the nodal agency had set the ceiling tariff at Rs 2.65 per unit. SB Energy had bid for 450  MW capacity, and GRT Jewellers put in a bid to develop 150 MW solar projects.
According to market sources aware of the development, during the auction held recently, 150 MW capacity has been allocated to GRT Jewellers at a tariff of Rs 2.53/kWh and 330 MW has been allocated to SB Energy at a tariff of Rs 2.65/kWh, despite bidding for 450 MW capacity.
As the tender was undersubscribed, only 80 percent of the bid capacity could be awarded in line with the ministry norms. Therefore, only a capacity of 480 MW has been awarded out of the 1200 MW capacity tendered.
As per the results, there is an Rs 0.12/kWh difference between the L1 and L2 bids which might be a challenge. Going by previous tender results, a wide difference between bids such as this is rarely accepted and the L2 bid is often asked to match the L1 bid.
In June, we reported that the tender for the ISTS (Inter-State Transmission System) tranche IV solar projects, that came out in February 2019, had concluded with surprisingly low rates for SECI, and was oversubscribed by 900 MW after receiving bids from 7 developers worth 2100 MW.
The (L1) tariff of Rs 2.54 /kWh was quoted by Ayana Renewables to develop 300 MW of projects.  It was joined by Renew Power, Azure Power and Mahindra Susten with bids at the same rate, although Mahindra Susten bid for 250 MW. Avaada Energy, with a bid at Rs 2.55/kWh for 350 MW, will get only 50 MW following the backfilling approach favoured for this tender.