Suzlon Energy has notified that it has appointed SBI nominee Rakesh Sharm as the company's nominee director.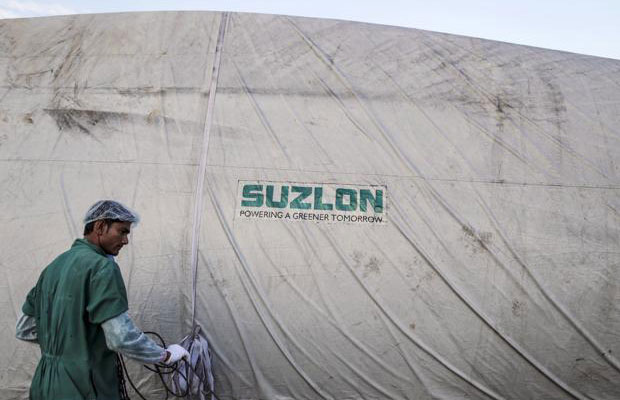 Suzlon Energy has notified that it has appointed the State Bank of India (SBI) nominee Rakesh Sharm as the company's nominee director. The appointment has also been approved by the company's board of directors.
"Rakesh Sharma, the nominee of State Bank of India, has been appointed as the nominee director of the company with effect from December 19, 2019," the company issued in a BSE filing.
Sharma has previously handled various assignments in retail banking, corporate credit, international banking, microfinance and agricultural banking at SBI.
In October, the debt-laden firm had specifically denied all reports suggesting that it has filed for bankruptcy and that it will soon be approaching the National Company Law Tribunal (NCLT). "We wish to reiterate that Suzlon's debt resolution and revival plans have never been dependent on any single option," the firm informed stock exchanges in regulatory filings.
"The lenders and the company continue to work hard for a sustainable resolution plan to preserve the value of the company since the relevant stakeholders are mindful about Suzlon's contribution to Indian renewable energy sector, its strong market position together with its order book as well as industry potential," it added.
The company said the lenders have already signed an inter-creditor agreement. In terms of the June 7 circular of Reserve Bank of India, the lenders have time till January 2020 to work on a sustainable resolution plan before taking any extreme steps.
More recently, the firm has reported the widening of its consolidated net loss to Rs 777.52 crore in the quarter ended September 30, 2019 (Q2 2019). The company had reported a net loss of Rs 625.76 crore in the corresponding quarter last fiscal.
The firms' revenue from operations fell to Rs 803.09 crore during the quarter under review as against Rs 1,194.99 crore in the year-ago period. The company's total expenses were at Rs 1,551.16 crore as against Rs 1,850.28 crore in the same period of preceding fiscal.