The Salem City Municipal Corporation has issued a tender for the commissioning of a 3 MW solar power project at Erumapalayam, Salem District of Tamil Nadu.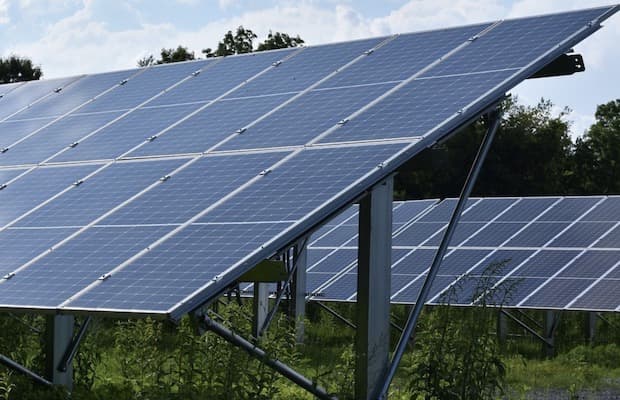 The Salem City Municipal Corporation (SCMC) has issued a tender, inviting bids from eligible bidders for the commissioning of a 3 MW solar power project at Erumapalayam, Salem District in SCMC in Tamil Nadu.
The scope of work for the selected bidders will include the engineering, procurement and supply, packing and forwarding, transportation, unloading, storage at site, site development, construction, erection and installation of equipment, testing and commissioning of the system at Erumapalayam, Salem District. The bidders will be required to complete the work on the commissioning of the project in a period of 6 months or 180 days. The bidders will also be required to provide comprehensive Operation and Maintenance of the plant for a period of 10 years.
The last date for bid submission is February 11, 2019, and the techno-commercial bids will be opened on February 12, 2019. A pre-bid meeting has been scheduled for January 30, 2019, to address the concerns raised by the prospective bidders.
The estimated cost of the project is Rs 14.5 crore and all bidders must submit an Earnest Money Deposit of Rs 14.5 lakh along with their bids.
To be eligible for participating in the bidding process, the bidders should have designed, supplied, erected/supervised erection and commissioned/ supervised commissioning of solar PV based grid-connected power plant(s) of following cumulative installed capacity of 1500 kW or more in central government/ state government/PSUs, etc. The bidder should have executed at least 10 percent of the civil work of the total engineering, procurement, and construction (EPC) value either for the central, state, or local bodies.

Furthermore, the minimum average annual turnover of the bidder in the preceding three financial years as on the date of the technical bid opening should be Rs 10 crore. And the minimum turnover in the field of PV in the last/ current financial year shall be a minimum of Rs 5 crore.