The researchers have developed a new graphene-based solar thermal film that can absorb sunlight with an efficiency of more than 90 percent, while simultaneously eliminates most IR thermal emission loss—the first time such a feat has been reported.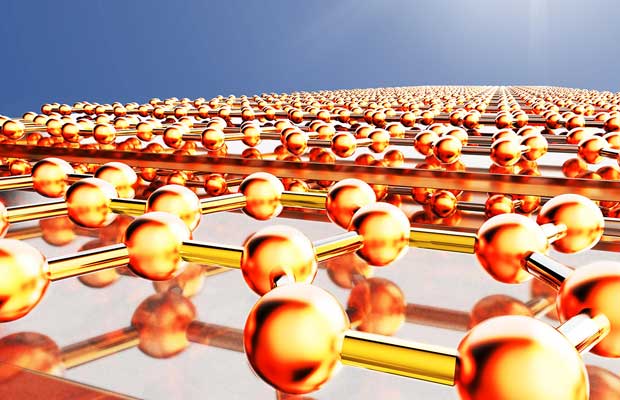 This research has been done at the Center for Translational Atomaterials (CTAM) at the Swinburne University of Technology in Melbourne, Australia.
The result is an efficient solar heating metamaterial that can heat up rapidly to 83 degrees C (181 degrees F) in an open environment with minimal heat loss. Proposed applications for the film include thermal energy harvesting and storage, thermoelectricity generation, and seawater desalination.
Commenting on the development, Baohua Jia, founding director of CTAM, said that, quoted by IEEE Spectrum, suppressing thermal emission loss—also known as blackbody radiation—while simultaneously absorbing solar light is critical for an efficient solar thermal absorber but is extremely challenging to achieve.
Jia further explained, "that's because, depending on the absorbed heat and properties of the absorber, the emission temperature differs, which leads to significant differences in its wavelength."
"But we've developed a three-dimensional structured graphene metamaterial (SGM) that is highly absorbent and selectively filters out blackbody radiation," she added.
Baohua further said that "our new two-layer structure is simpler and doesn't require vacuum deposition. And the method of fabrication is scalable and low cost."
The new material also uses less graphene by significantly trimming the thickness of the film to one third, and its thinness aids in transferring the absorbed heat more efficiently to other media such as water.
Additionally, the film is hydrophobic, which fosters self-cleaning, while the graphene layer effectively protects the copper layer from corrosion, helping to extend the metamaterial's lifetime.
Commenting on the factors, Keng-Te Lin, lead author of a paper on the metamaterial published in Nature Communications, and a research fellow at Swinburne University, stated that "because the metal substrate's structural parameters are the main factors governing overall absorption performance of the SGM, rather than its intrinsic features, different metals can be used according to application needs or cost."
He noted that aluminum foil can also be used to replace copper without compromising the performance.
To test the metamaterial's design and stability, the researchers fabricated a prototype using standard laser nanofabrication, self-assembly graphene oxide coating, and photo-induced reduction.
"We used the prototype film to produce clean water and achieved an impressive solar-to-vapor efficiency of 96.2 percent," says Keng-Te. "This is very competitive for clean water generation using a renewable energy source."
For commercialization, Baohua, added, "we think that will be possible in one to two years."