RES has announced the agreement to jointly develop the 480 MW Maverick Creek Wind Project in Texas with Algonquin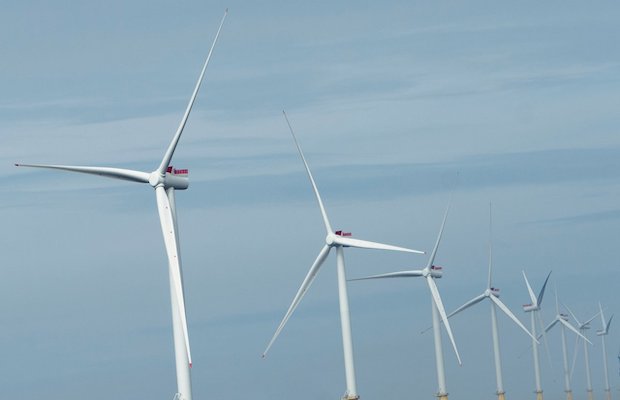 RES (Renewable Energy Systems), one of the world's largest independent renewable energy companies, has announced the agreement to jointly develop the 480 MW Maverick Creek Wind Project in Texas with Algonquin Power & Utilities Corp.
Maverick Creek is located in Concho County, Texas, a particularly favourable wind area in central Texas. Capitalising on the states' ambition for clean energy development, the project will provide an economic investment opportunity as well as an increase in clean energy jobs. It is financed through a virtual 15-year power purchase agreement (PPA) with General Mills.
Construction of the project is expected to begin in September 2019 and will create nearly 175 jobs during peak construction. Once complete in late 2020, the approximately 480 MW project will generate renewable energy to power approximately 168,000 homes annually.
The project was originally developed by Roaring Fork Wind, a joint venture partnership between RES and Steelhead Americas, Vestas' development arm in North America. CIBC Capital Markets acted as exclusive financial advisor to Roaring Fork as part of the transaction.
"We are pleased to partner with Algonquin on the Maverick Creek project," said Graham Reid, CEO of RES in the Americas. "This project is a clear demonstration of our mutual commitment to a sustainable future and growing the economy through renewable development."
Texas has been at the forefront of renewable energy projects in the United States since the very beginning and of late multiple high capacity, wind energy projects are being developed in the state.
The latest in which was the 201 MW Stella Wind Farm in Kenedy Country. The  201 MW wind project was recently commissioned by German energy utility E.on. The project represents an investment of more than $200 million in the county.
In April, E.On had announced that the Cranell Windfarm, a 220 megawatt (MW) project, located in Refugio County, Texas, is under construction and it expects to commission the project before the end of 2019.
In May, it was announced that Denmark-based wind energy major, Vestas had bagged an order from EDF Renewables for supplying 249 MW of turbines for the Las Majadas wind project in Texas. It was reported that Vestas will supply its V120-2.2 MW turbines for the 273 MW project.