NTPC and RSDCL are set to sign an agreement with an investment worth Rs 4000 crore to develop 925 MW solar power projects in Nokh Solar Park in Rajasthan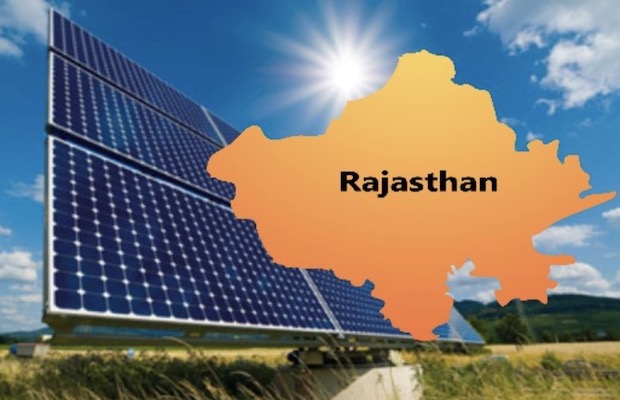 In what will become the first largest investment in Rajasthan during the current regime of the Congress government, NTPC and Rajasthan Solarpark Development Corporation Ltd (RSDCL), a subsidiary of RRECL, will sign an agreement to develop 925 MW capacity solar power projects in Nokh Solar Park, near Jaisalmer.
As per the agreement, NTPC will develop solar PV projects in the park at an estimated investment of Rs 4,000 crore, while RSDCL will build the basic infrastructure that would require about Rs 450 crore. The park will be connected to PGCIL's 765 kV Bhadla-II sub-station.
"The agreement follows rounds of discussion between NTPC and RSDCL officials and will bring to Rajasthan the biggest investment in the state's solar power sector. The NTPC board has already approved the investment in a meeting held on February 7, 2020, and signing of the Implementation Support Agreement (ISA) will officially mark the commencement of the investment inflow to state," Ajitabh Sharma, principal secretary, Energy and chairman of RRECL told media.
Recently, RSDCL had issued a tender, seeking bids from eligible firms for the construction of 220 kV and 132 kV transmission lines for the Nokh Solar Park in Jaisalmer on a turnkey basis. The scope of work for the selected bidders will include the design, engineering, procurement, installation, testing, and commissioning of the transmission lines on a turnkey basis. The successful bidder will have a period of 15 months from the date of issuance of the purchase order to complete the work on the project.
The park is proposed to have four projects, three of 245 MW each to be developed in EPC mode and one of 190 MW in developer mode. For the power evacuation system, RSDCL will construct four park pooling substations and transmission lines for Nokh solar park. Availability of most sunny days in a year, high insolation and large tracts of government, as well as private non-cultivable barren land, make Rajasthan a sought-after destination for solar developers. To harness the potential, the state government has recently launched the new Rajasthan Solar Energy Policy, 2019 and Rajasthan Wind and Hybrid Energy Policy, 2019, giving competitive incentives to investors.
The government is also promoting the establishment of ultra mega renewable energy power parks with CPSUs and private developers.
In January, we had reported that Mahindra Renewables Private Limited (MRPL), a wholly-owned subsidiary of Mahindra Group cleantech arm Mahindra Susten Private Ltd (MSPL) is planning to invest around USD 171 million to set up an IFC-backed 250 MW solar power project in Rajasthan around 1200 acres at Bhiv Ji ka Gaon Village in Bap Tehsil, Jodhpur District.