The pre-bid meeting has been scheduled for April 2, 2019.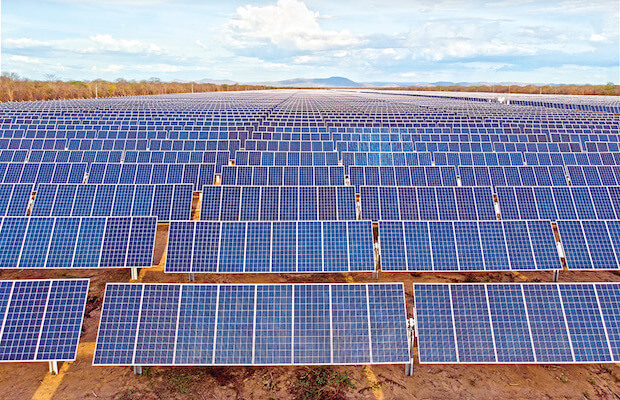 The Solar Energy Corporation of India (SECI) has issued a notification with the schedule for the pre-bid meeting for its 2000 MW grid-connected solar PV power project tender (Tranche-1) under the Central Public Sector Undertaking (CPSU) Phase-II Scheme (Government Producers Scheme).
In order to discuss the aforementioned scheme, with prospective government sector bidders, a meeting under the chairmanship of Secretary, MNRE, has been organised for April 2, 2019. The venue for the meeting is the India Habitat Centre.
The Request for Selection (RfS) for selection of solar power developers for setting up of the 2000 MW solar projects was issued on March 15, 2019.
MNRE issued the CPSU Scheme Phase II for setting up 12,000 MW grid-connected Solar Photovoltaic (PV) Power Projects by the government producers with Viability Gap Funding (VGF) support for self-use or use by Government/Government entities, either directly or through Distribution Companies. The total 12,000 MW capacity is expected to be added in the 4 year period i.e from the financial year 2019-20 to 2022-23.
The projects under the latest RfS issued by SECI will be developed on a Build-Own-Operate (BOO) basis. And, the power generated from these projects shall be solely used for self-use or use by Government/Government entities, either directly or through Discoms on payment of mutually agreed usages charges of not more than Rs 3.50/kWh.
The maximum permissible limit for VGF has been kept at Rs 0.70 Crore/MW for the projects, the actual VGF to be given to a Government Producer under the RfS would be decided through bidding using VGF amount as a bid parameter to select the SPD. The Solar PV Power projects are required to be designed for interconnection with the grid at voltage level as specified by the SPD. For each Project, the minimum Project capacity shall be 10 MW and the maximum capacity shall be 2000 MW. The Project capacity shall remain in multiples of 10 MW only.
A bidder may submit a single bid for any quantity between (and including) 10 MW to 2000 MW, which shall be quoted only in multiples of 10 MW. The total capacity to be allocated to the bidder shall be up to 2000 MW.
For more information click here.