OPIC has approved $87 million in funding for a 250 MW wind project in Egypt to support economic growth through the development of power infrastructure.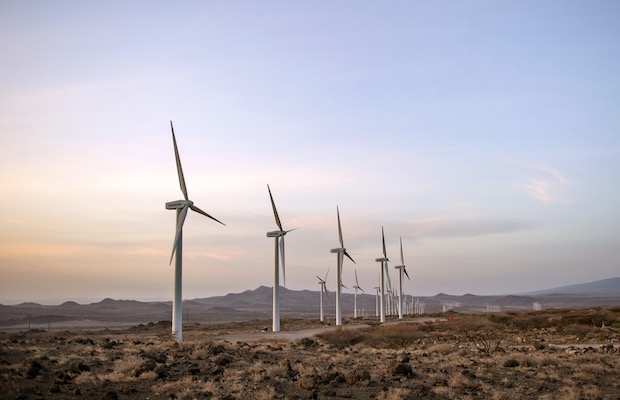 The Overseas Private Investment Corporation (OPIC), the U.S. Government's development finance institution, today approved $87 million in financing to Lekela Egypt Wind Power BOO S.A.E. to support economic growth in Egypt through the development of critical power infrastructure. OPIC's support will mobilize more than $250 million in additional capital to finance the project.
"Energy security remains a critical barrier to sustainable growth in Egypt," said OPIC Acting President and CEO David Bohigian. "By diversifying the country's energy sources, decreasing costs to consumers, and enhancing power generation capacity, the project will expand electricity access in Egypt—creating economic opportunities that empower the Egyptian people."
Electricity blackouts have challenged Egypt, where more than one-third of installed power capacity is over 20 years old with availability and efficiency rates below common global benchmarks. The financing approved today by OPIC's Board will support the development, construction, and operation of a 250 MW wind power plant near the Gulf of Suez, Egypt.
The plant will address the country's aging power infrastructure, diversify its energy mix, and reduce electricity costs. By strengthening the country's energy security and reducing its reliance on more costly resources, the project will support U.S. efforts to foster economic growth in Egypt.
In February, the OPIC provided initial financing to SunFunder's $85 million Solar Energy Transformation Fund which supports businesses providing solar solutions to some of the millions of people in India and Sub-Saharan Africa who lack access to electricity. The financing was a part of a $25 million commitment of senior and junior debt OPIC entered last September. Since OPIC committed financing, two other lenders also committed loans, bringing the first close total raised to $42.5 million.
Earlier, ReNew Power, one of India's largest renewable energy Independent Power Producer (IPP) in terms of total energy generation capacity, has secured a fresh debt financing of up to USD 350 million from the OPIC. This followed an earlier round of financing when OPIC had granted a loan of USD 250 million to ReNew Power Ltd. in March 2016.