NTPC has issued a tender for setting up of 7.2 MW rooftop solar projects in Madhya Pradesh.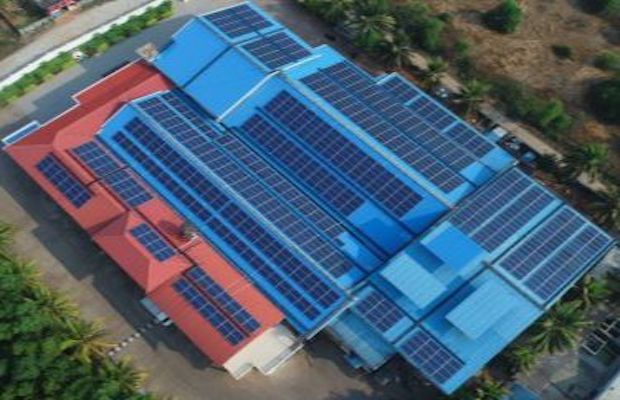 NTPC Vidyut Vyapar Nigam (NVVN) has issued a tender, inviting bids from eligible parties for setting up of 7.2 MW rooftop solar projects in Mandideep Bhopal, Madhya Pradesh.
The scope of work for the successful bidders will include the design, engineering, manufacture, supply, storage, civil work, erection, testing and commissioning of the rooftop solar system. The developers will also be required to provide comprehensive operation and maintenance services for the plant for a period of 10 years from the date of successful commissioning.
The last date for bid submission is December 4, 2019, and the techno-commercial bids will be opened on the same date. A pre-bid meeting has been scheduled for November 18, 2019, to address the concerns raised by the prospective bidders. The date and time of opening of the financial bids will be intimated to the technically accepted bidders later. All bidders must submit an Earned Money Deposit of Rs 30 lakh along with their bids.
As per the tender, the bidding process for this Invitation for Bids (IFB) is for about 7.2 MW under CAPEX Model. The total capacity has been divided into two packages of around 3.6 MW each with similar sizes and health of the customers.
Recently, NVVN had issued three tenders, inviting bids from eligible firms for the operation of 250 electric buses in three cities of Madhya Pradesh. The project will be completed under the second phase of the 'Faster Adoption and Manufacturing of Electric Vehicles in India Phase II (FAME India Phase II) scheme.
The buses will be procured and operated in the cities of Jabalpur, Bhopal, and Indore. The tender will also include the annual maintenance contract (AMC) of all the electric buses for a period of ten years. The bids have been invited for 50 buses for the city of Jabalpur, 100 buses for the city of Bhopal, and 100 buses for the city of Indore.
In October, NTPC has issued two tenders, inviting bids from eligible bidders for setting up of grid-connected solar rooftop projects worth a combined 130 kW capacity to be developed in Uttar Pradesh and Himachal Pradesh.