NTPC has issued a tender for the development of a 90 MW BOS package for the Anta Solar Power Project in Rajasthan.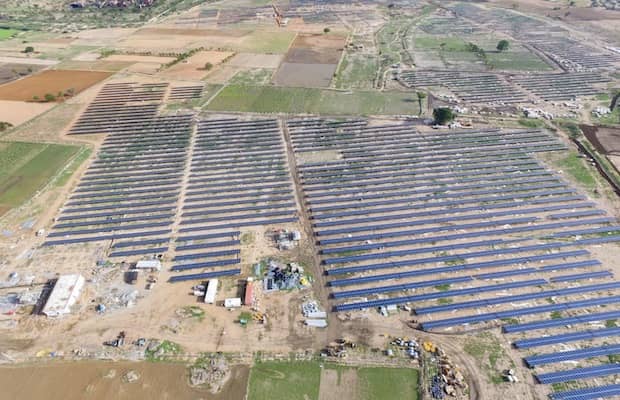 NTPC has issued a tender, inviting bids from eligible parties for the development of 90 MW Balance of System (BOS) package for Anta Solar Power Project in Rajasthan.
The scope of work (SOW) for the selected bidders will include the design, engineering, manufacturing, supply, packing and forwarding, transportation,  unloading storage, installation, testing and commissioning of solar PV plants excluding supply of solar PV modules. The unloading at the site, storage, installation, testing and commissioning of the modules will also be a part of the SOW.
The developers will also be responsible for the operation and maintenance of the solar PV plant along with electrical equipment, consumables and spare parts for a period of three years from the date of successful completion of the trial run.
The last date for bid submission is November 21, 2019, and the techno-commercial bids will be opened on the following date i.e. November 22, 2019. A pre-bid meeting has been scheduled for November 4, 2019, to address the concerns raised by the prospective bidders.
As per the tender, all bids must be accompanied with a bid security amount of Rs 2 crore.
To be eligible for participation, The bidder should have designed, supplied, erected/ supervised erection and commissioned/ supervised commissioning of BOS of grid connected solar power plant(s) of cumulative installed capacity of 40 MWp or higher, out of which at least one plant should have been of 10 MWp or  higher capacity. The reference plant must have been in successful operation for at least six months prior to the date of the techno-commercial bid opening. 
Financially, the average annual turnover of the bidder, should not be less than Rs 75 crore during the preceding three financial years.
For more information click here.
Recently, NTPC has issued two tenders, inviting bids from eligible bidders for setting up of grid-connected solar rooftop projects worth a combined 130 kW capacity to be developed in Uttar Pradesh and Himachal Pradesh.