With an aim to achieve the target of 175 GW of renewable energy by 2022, the government has ramped up its process of tendering of renewable energy projects across the country.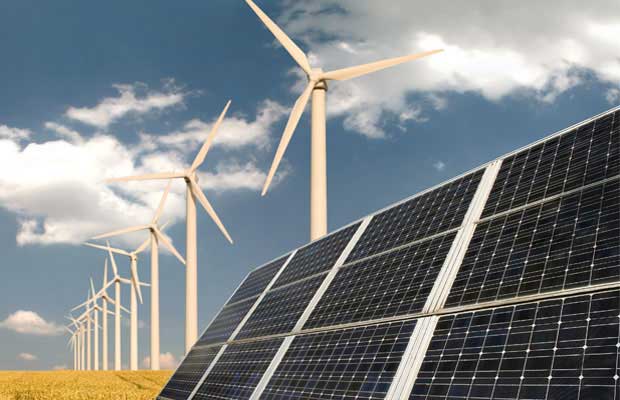 In line with this, India's largest power generation utility NTPC and state-owned Solar Energy Corporation of India (SECI) will soon be signing an agreement with the Rajasthan government for setting up of 2 renewable energy parks of 5 GW capacity each.
This will be the first phase of the proposed 25 GW ultra mega renewable energy park in Jaisalmer, Rajasthan.
The decision was taken during the recently held meetings, via video conferencing, of the Ministry of New and Renewable Energy (MNRE) chaired by RK Singh, the power minister.
During the meeting, further, contours for setting up of 25 GW renewable energy park in the Khavada village of Gujarat was also finalised by MNRE in consultation with the Ministry of Defence along with the state Government of Gujarat.
These days the officers and staff of MNRE have been working through e-office from home amid lockdown imposed across the country as a precautionary measure to combat the spread of the coronavirus.
Besides setting up of these renewable energy projects in two states, various options for capitalisation of Mini Ratna company Indian Renewable Energy Development Agency Ltd (IREDA) were also discussed during the meeting.
This is significant because the government is taking various steps in order to boost investment in the power sector, and IREDA is one of the main pillars of the investment infusion into the sector.
Recently, MNRE also intimated that it is mulling to issue uniform combined guidelines for the procurement of renewable energy i.e. solar, wind, and hybrid energy including storage in order to provide further relief to the sector.