New York has unveiled the details of the awards for 21 large-scale solar, wind, and energy storage projects totaling 1,278 MW of new renewable capacity.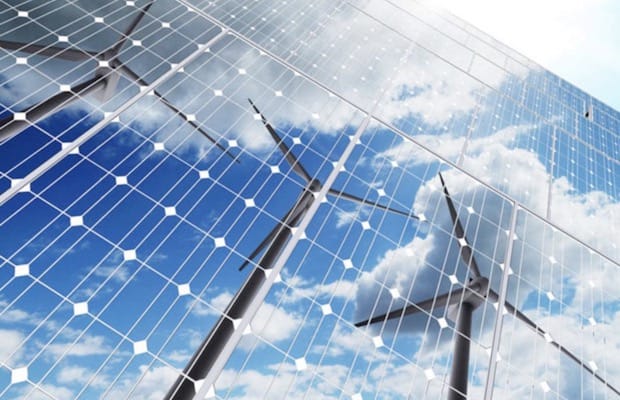 (Updated on March 25, 2020)
New York Governor Andrew M. Cuomo recently unveiled the details of the awards for 21 large-scale solar, wind, and energy storage projects across upstate New York, totaling 1,278 megawatts (MW) of new renewable capacity.
These projects, which New York Energy Research and Development Authority (NYSERDA) and other State and local agencies will ensure are sited and developed responsibly, will spur over USD 2.5 billion in direct, private investments toward their development, construction and operation and create over 2,000 short-term and long-term jobs.
The awards accelerate New York's progress towards Governor Cuomo's Green New Deal goal to obtain 70 percent of the state's electricity from renewable sources by 2030, as codified by the Climate Leadership and Community Protection Act, and supports the State mandate for a 100 percent carbon-free electricity sector by 2040.
"New York continues to be a leader in developing large-scale renewable energy projects in a way that brings significant economic benefits and jobs to the state," Governor Cuomo said. "With these projects, we will build on our aggressive strategy to combat climate change and lay a foundation for a more sustainable future for all New Yorkers."
The awards announced today are the third in a series of annual NYSERDA land-based renewable procurements that are expected to result in the development of dozens of large-scale renewable energy projects over the coming decade.
For three consecutive years, NYSERDA has demonstrated the State's firm commitment to advancing renewable energy, awarding over 67 projects since 2018 – the most significant State commitment to renewables in the nation. These three rounds of land-based renewable awards, combined with New York's record-breaking commitment to offshore wind announced earlier this year, will be capable of generating over 12 percent of the state's expected electricity demand in 2030.
Alicia Barton, President and CEO, NYSERDA, said, "Under Governor Cuomo's leadership and as emphasized in his 2020 State of the State address, New York's steady advancement of large-scale renewable energy projects is helping create a clean energy future faster and more affordable than ever anticipated. Building on our success over the past three years, these projects, once completed, will deliver a significant amount of clean, renewable energy to all New Yorkers while helping to grow the state's green economy. With the impacts of climate change being felt in New York and around the world, moving rapidly to renewable forms of energy is imperative."
Several of the projects awarded are expected to break ground as soon as late 2020 and all projects are expected to be operational by 2024.
The competitively selected projects include 17 large-scale solar projects worth 1,090 MW of the generation capacity which reaffirms New York as a national leader for solar development. That is more than all but 14 states have installed to date and would represent a 50 percent rise in New York State' solar capacity.
"The weighted average award price for this solicitation is USD 18.59/MWh (Rs 1417.95/MWh) of production over the 20-year term of the awarded contracts, the lowest average award price resulting from a NYSERDA large scale renewables solicitation in over a decade," said the authority.
In addition, four utility-scale wind projects received awards, comprised of three redevelopment upgrades to existing wind projects and one new large-scale wind project. Two solar projects will include energy storage to enhance the integration of renewable energy resources into the electric grid, and which will support the State's nation-leading goal to install 3,000 megawatts of energy storage by 2030.