Stakeholders have until March 22, 2019, to send their comments/ suggestions/ views on the draft guidelines.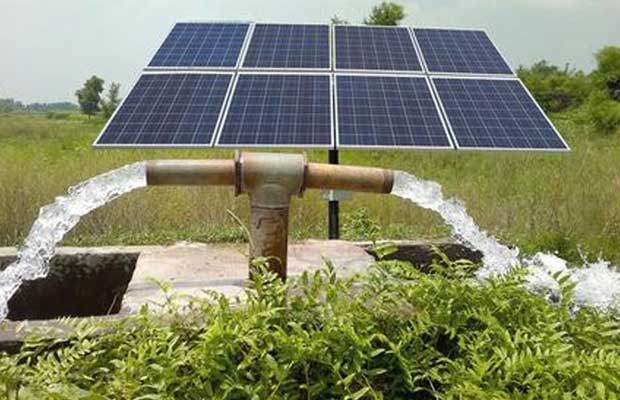 The Ministry of New and Renewable Energy (MNRE) has issued a notice inviting suggestions and comments from stakeholders on the draft guidelines for implementation of the scheme for farmers for installation of solar pumps and grid-connected solar power plants.
The Government (CCEA) had recently approved the scheme for farmers for installation of solar pumps and grid-connected solar power plants. Administrative Approval for the scheme was issued by MNRE on March 8, 2019.
The draft guidelines for the scheme have been prepared by the ministry and opened for consultations. Stakeholders are requested to send their comments/suggestions/views on the above-mentioned guidelines, in enclosed format, latest by March 22, 2019, at [email protected].
At present, over 30 million agricultural pumps are installed in India, out of which nearly 10 million pumps are diesel based. Also, over 20 million grid-connected agriculture water pumps installed in the country consume more than 17 percent of the total annual electricity consumption of the country. Solarisation of the same can reduce the dependence of these pumps on conventional sources of energy supplied by DISCOMs and thus reducing their burden of subsidy on agriculture consumption of electricity.
This will also provide an additional source of income to farmers who will be in a position to sell the surplus power to DISCOMs. The new Scheme Kisan Urja Suraksha evam Utthaan Mahabhiyan (KUSUM) Scheme has a provision of these components of decentralised renewable energy plants and agriculture pumps.
The Government of India launched the KUSUM Scheme with the following components:
i. Component-A: Setting up of 10,000 MW of Decentralised Ground/ Stilt Mounted Grid Connected Solar or other Renewable Energy-based Power Plants;
ii. Component-B: Installation of 17.50 Lakh Stand-alone Solar Agriculture Pumps; and,
iii. Component-C: Solarisation of 10 Lakh Grid Connected Agriculture Pumps.
The Component-A and Component-C will be implemented initially on pilot mode for 1000 MW capacity and one lakh grid connected agriculture pumps respectively and Component-B will be implemented in a full-fledged manner with total Central Government support of Rs 19,036.5 Crore.
After successful implementation of the pilot project of Components A and C, the same shall be scaled up with necessary modifications based on the learning from the pilot phase with total Central Government support of Rs 15,385.5 Crores.
All three components of the scheme aim to add Solar capacity of 25,750 MW by 2022 with the total Central Financial Support of Rs 34,422 crore.
For more information click here.