MSEDCL had filed the petition with the commission for the consideration of deemed generation on account of the installation of Off-Grid solar pump towards its RPO fulfillment.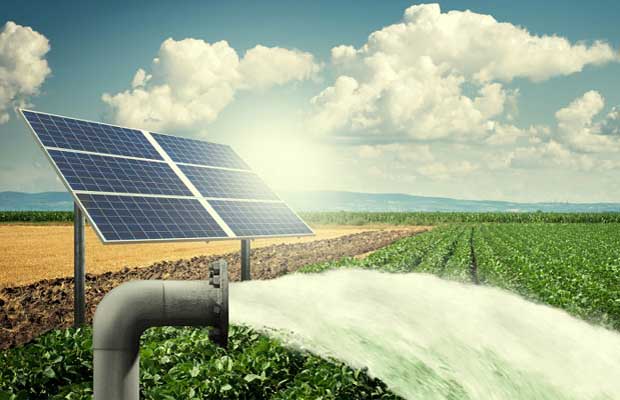 The Maharashtra Electricity Regulatory Commission (MERC) in a recent order has confirmed that the power generated by off-grid solar photovoltaic (PV) water pumps in the state installed under various solar agricultural pump schemes will be counted towards meeting the renewable purchase obligation (RPO) of Maharashtra State Electricity Distribution Company Limited (MSEDCL).
The commission observed that even though solar is an eligible renewable energy source for fulfilling RPO, regulations also mandate grid connectivity of such a source. The mandatory requirement of grid connectivity is for the exact accounting of energy generated from such sources which can be used for verification of RPO compliance or issuance of renewable energy certificates.
In the present case, off-grid solar pumps are not connected to the grid, but the pumps do have the provision for online monitoring mechanism under which the details of electricity generated and water utilisation by the solar pumps are automatically made available to MSEDCL. Therefore, the correct accounting of energy generated by off-grid agricultural solar pumps can be maintained which can be later used for the verification of RPO compliance.
The commission ordered that to maintain transparent energy accounting of energy generated from off-grid solar agricultural pumps, MSEDCL will provide access of online monitoring system to Maharashtra Energy Development Agency (MEDA), which is the state agency for monitoring of RPO of obligated entities.
The MERC further noted that, as agriculture consumers are not obligated entity under the MERC RPO Regulations, allowing MSEDCL to use solar energy generated by off-grid solar pumps for meeting its RPO obligation will also be consistent with approach taken in net-metering regulations wherein solar energy generated by rooftop PV of the non-obligated consumer is allowed to be used for meeting RPO of distribution licensee.
For more information click here. 
Recently, MERC approved the grid-connectivity requests for a 1.36 MW rooftop solar PV power project by the Supreme Industries Limited. The company had filed a petition regarding the forceful isolation of its 1.36 MW rooftop solar PV power project for captive use, connected with an internal bus of 415 V.