Lightsource BP and Penn State have announced the beginning of construction on their 70 MW utility-scale solar plant in Pennsylvania.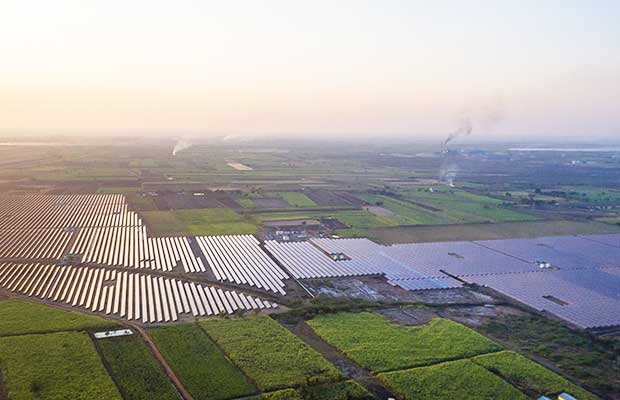 Lightsource BP, a global solar leader, and Penn State, consistently ranked as a top 25 research university in the US, have announced the beginning of construction on their 70 MW utility-scale solar plant in Pennsylvania.
Pennsylvania Governor Tom Wolf joined Penn State and Lightsource BP executives and team members to celebrate this important project that advances energy and sustainability priorities for the University and the Commonwealth.
When I came to office, I set out to build up our commonwealth's energy portfolio, to diversify it and incorporate cleaner, renewable sources, said Wolf.
"My mission to expand alternative energy sources has increased value to Pennsylvania's solar energy credits and bolstered the development of new solar projects across the commonwealth. This resurgence of solar energy will help us make big strides in reducing our carbon footprint."
Over 150,000 solar panels will be installed across three locations in Franklin County, on about 500 acres leased from local landowners. Lightsource BP will finance, build, own and operate the three solar farms, with Penn State purchasing all of the electricity generated under a 25-year power contract.
The project is estimated to save Penn State a minimum of USD 14 million dollars over the contract term through solar's low cost of electricity while meeting 25 percent of the University's state-wide electricity needs. It will lower Penn State's greenhouse gas emissions by 57,000 metric tons of carbon dioxide per year, the equivalent of taking 12,100 fuel-burning cars off the road each year. It will also help further develop the Pennsylvania solar market and employ over 250 people during the construction period.
The 70 MW project further supports Pennsylvania's goals to reduce greenhouse gas emissions by 26 percent by 2025, and generate electricity from solar in an effort to diversify the Commonwealth's energy portfolio while increasing security with locally generated power.
Penn State's expertise and commitment to research has created profound opportunities for the University to address some of the most pressing economic, environmental and sustainable challenges of our time said Eric J. Barron, president, Penn State.
"We are proud to partner with Lightsource BP on a project that will help the University meet our ambitious goal of lowering greenhouse gas emissions while also saving on our utility costs."
"Lightsource BP has a track record of building solar farms that enhance local biodiversity and agriculture, and we're excited to partner with Penn State to further advance that model with our projects in Pennsylvania," said Kevin Smith, Lightsource BP's CEO of the Americas. "Utility-scale solar development can provide cost competitive solutions and spur rural revitalisation while energising cleaner and healthier communities."