GUVNL was able to finalise bids for only a 150 MW against the 950 MW capacity it had tendered to be developed in Dholera (750 MW) and Raghanesda (200 MW)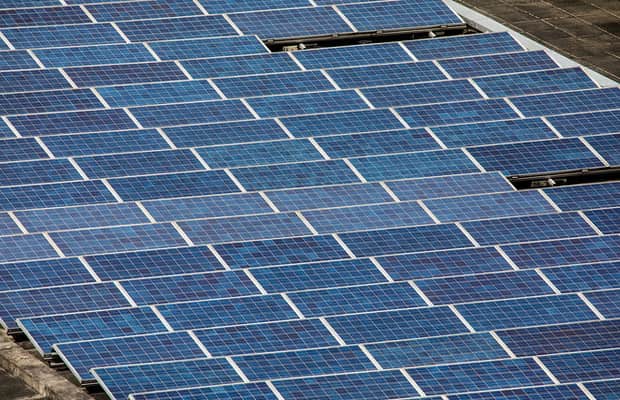 The latest auctions held in Gujarat for the award of solar power capacities have continued to receive lukewarm responses, with power project developers shying away from putting in bids due to surrounding uncertainties. In the wake of which, the latest auction held by the Gujarat Urja Vikas Nigam Limited (GUVNL), which tendered in June for awarding solar project capacities worth 750 MW in the Dholera Solar Park and 200 MW capacity in the Raghanesda Solar Park, was able to finalise bids for only a 150 MW against the 950 MW tendered capacity.
It has been reported that only two firms submitted bids in response to the tender. The two firms were  Tata Renewable Energy Private Limited (TREPL) and the Gujarat State Electricity Corporation Limited (GSECL), both of which were awarded contracts for the capacities they had bid for.
The financial bids were opened on August 16. Tata Renewable Energy has won a bid for developing 50 MW plant in Dholera Solar Park by quoting a tariff of Rs 2.75 per unit. State-owned GSECL bagged a project contract for 100 MW capacity to be developed in Raghanesda park at a tariff of Rs 2.65 per unit, said sources.
Industry players say the current uncertainty looming over the solar industry has dampened investor sentiments. 
"The central government is planning to increase import duty on solar power equipment, which will increase project costs. There is already a safeguard duty on solar cells and modules imported to India. The tariffs to be quoted in solar auctions are also capped," an industry expert told TNN.
Recently, Andhra Pradesh government decided to renegotiate power purchase agreements (PPAs) with solar and wind power developers. This too has added to the uncertainty and has negatively impacted the overall sentiment in the industry.
Earlier this year, the state-run company had invited bids for the entire 1,000 MW capacity in Dholera and 700 MW in Raghanesda. However, the company could then finalise bids only for 250 MW and 500 MW, respectively. GUVNL had again floated tenders in June for the capacities which could not be auctioned. However, the follow-up tenders for 750 MW (Dholera) and 200 MW (Raghanesda) have again failed to evoke desired response from the developers.