Fourth Partner Energy, a company having a strong presence in the distributed solar energy sector, has recently secured funding through Grameen Impact's first clean energy bond for its [email protected] initiative.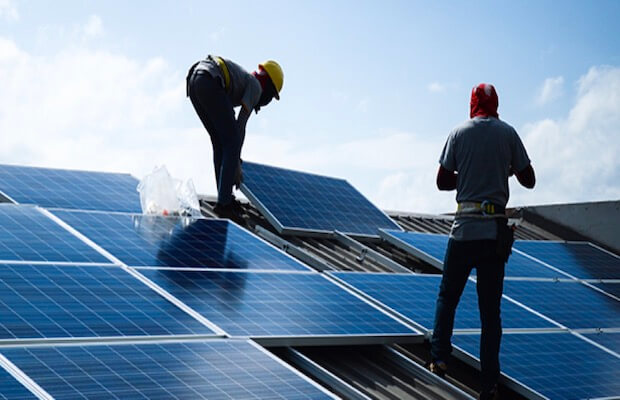 With an aim to address the Sustainable Development Goals (SDG), Grameen Impact Investments India (Grameen Impact) has launched its 'POWER' SDG#7 Impact Bond under the Grameen Outcome Accelerated Lending (G.O.A.L.) Impact Bond Series.
While announcing the SDG7 Bond, Royston Braganza, CEO of Grameen Impact, said that "we are acutely aware of the climate imperative and committed to enable financing for solutions for managing climate and environmental risk. Delighted to work with Fourth Partner on this initiative."
This is Grameen Impact's 4th SDG Impact bond and 1st for the power sector which is aligned directly with SDG Goal #7 i.e. affordable and clean energy, and Goal #13 i.e. climate action.
Through this bond, Grameen Impact has provided upfront financing to Fourth Partner for implementing its [email protected]₹1 scheme at the Madras Diabetes Research Centre, Tamil Nadu.
Under the scheme a 105.3 kWp solar plant has been installed on the rooftop of the Foundation which will help them replace around 25 percent of their electricity costs.
As per the terms, a loan of Rs 50 lakh has been extended by Grameen to Fourth Partner's [email protected]₹1 scheme for a period of 18 months. The interest repayment of the bond is linked to the milestones of generation achieved at the plant.
"This micro bond from Grameen is a direct vote of confidence into the [email protected]₹1 model. We have helped government schools, public health care centres and not-for-profit organisations across Andhra Pradesh, Telangana, Karnataka, Bihar, and Tamil Nadu through this program," said Smit Malkan, Lead, [email protected]₹1 – Fourth Partner Energy.
Now, both the firms will take the initiative to approach Outcome Funders to fund the impact being created and further scale the program.
Under the [email protected]₹1 initiative, the company sets up solar power projects through CSR funds and donations by corporates and charging beneficiaries at a nominal maintenance fee of just Re.1 per unit for the electricity consumed.