As per the ILO report, 77.4 percent jobs in India are 'vulnerable'.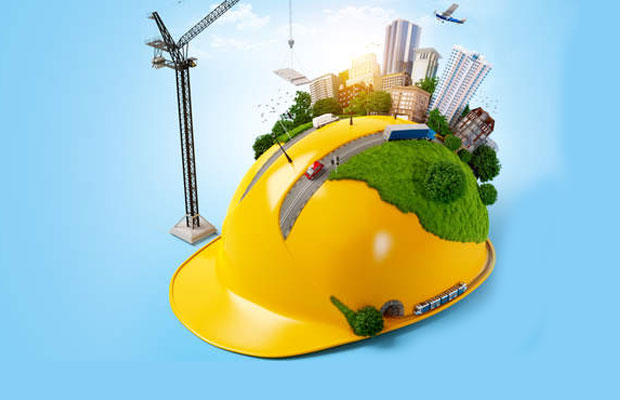 A transition to a green economy in India must be a 'Just Transition', keeping in mind vulnerable livelihoods. A Just Transition would need to look at the labour surplus issue in India especially for those employed in agriculture and informal sectors.
These were among several issues pertaining to a green economy that were discussed at the national consultative workshop on 'Towards Inclusive Green Economies' held at The Energy and Resources Institute (TERI) under the Partnership for Action on Green Economy (PAGE) India initiative.
Just Transitions are a process and a goal to undertake green actions that advance job creation, social justice, and fair transitions for workers, enterprises and communities on an equal footing.
The consultations brought out the need for looking at the labour surplus and informal sectors in India.
To help countries achieve green economies, 5 United Nation agencies – United Nations Environment Programme (UNEP), International Labour Organization (ILO), United Nations Industrial Development Organization (UNIDO), United Nations Development Programme (UNDP) and United Nations Institute for Training and Research (UNITAR) – are working closely with national governments.
In India, TERI is the implementing agency for the stocktaking study that is part of the initiative. It has so far held regional consultative workshops for north, south and western India, apart from this national-level consultation.
In the opening remarks, UNEP, India Country Head, Atul Bagai said "PAGE is present in 18 countries, of which India, which joined just last year, is the largest."
As per the ILO report, 77.4 percent jobs in India are 'vulnerable'.
However, Cristina Martinez, Senior Specialist, Environment and Decent Work, ILO, said that 14.2 million jobs could be added in the Asia-Pacific and India if countries adopt changes in energy use that limit global warming to 2°C.
"India has the challenge of reaching a USD 5 trillion economy, meeting its climate goals to keep global temperatures to 1.5°C, and at the same time catering to provide jobs for 1.3 billion people," said Shantanu Gotmare, Country Representative, Global Green Growth Institute.
While stressing on the inclusion of women and the poor in the transition to a green economy, Reema Nanavaty, Executive Director, Self Employed Women's Association (SEWA) said, they should be at the centre of planning and policy making.
There should be a mechanism to incentivise youth and communities to regenerate forest land, wetlands, etc. to create green jobs, she added.
Here're the following focus areas for a green economy that were discussed at the workshop –
Green budgeting and natural resource accounting at national and state levels
Green Financing
Sustainable public procurement
Sustainable consumption and production
Creating awareness and environment education
Commenting on the matter, TERI, Director General, Dr Ajay Mathur said that, it has not come a day too soon. "There is no question of the direction in which we must move, it is now only about speed. A work plan for just transition is possible. We need to look at the kinds of interventions, business models, ecosystem, and policies that make sense," he added.