According to the Enphase Energy, The five-year agreement is intended to accelerate global adoption of AC modules as the de facto residential solution.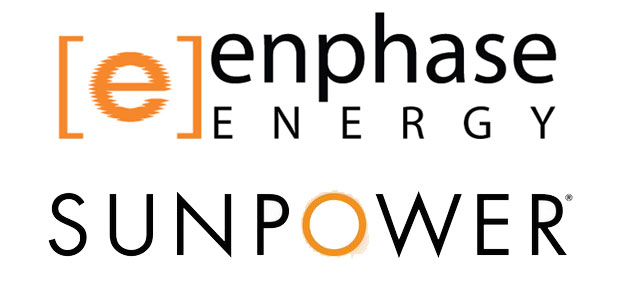 After trading hours, the Enphase Energy announced that it plans to acquire microinverter business of SunPower for $25 million in cash and $ 7.5 million in shares of Enphase common stock.
According to the company, the five-year agreement is intended to "accelerate global adoption of AC modules as the de facto residential solution."
The deal adds more than 140 patents to Enphase's portfolio, while at the same time enhancing SunPower's Equinox Home Solar System with a custom line of Enphase IQ microinverters for use with SunPower AC modules.
LG launched an AC module manufactured with an integrated Enphase microinverter last July. At the time, Enphase leadership called the AC module "the future of rooftop solar." The combined solar module/microinverter product has fewer parts and is easier for installers to deploy, which is a real advantage in a fast-paced and competitive solar market.
With the new purchase, Enphase Energy will become the microinverter supplier for SunPower's AC modules. According to company statements, the Enphase IQ 7XS AC microinverter offers 97.5 percent CEC efficiency and was designed specifically for the SunPower X Series 96-cell PV modules with peak AC output power of 320 watts and a maximum power point tracking range of 53 to 64 volts.
"The microinverter in an ACM strongly complements SunPower's high-efficiency solar cells, communication and racking to create a high performance, high quality, and easy-to-use Equinox Home Solar System, providing exceptional value to homeowners, dealers, and architects," said Badri Kothandaraman, CEO Enphase.