Engie has been awarded a total of 235 MW capacity in the latest tender results announced by the Minister for Ecological and Inclusive Transition in France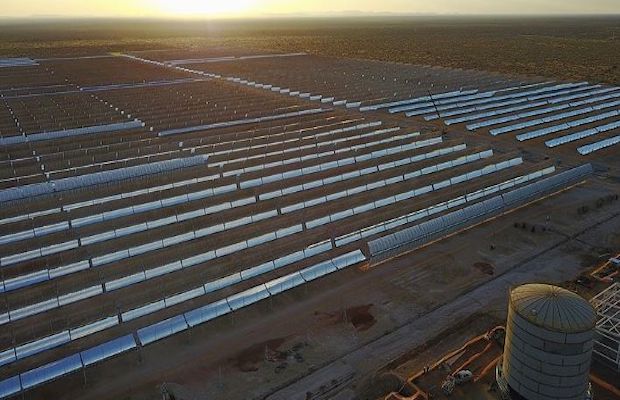 Last week, the French Minister for Ecological and Inclusive Transition Elisabeth Borne had announced the results of the latest solar and wind tenders in France, contributing to the goals of the multi-annual energy plan. With the award of 165 MW, Engie ranked 1st in the solar tender and with over 70 MW of onshore wind projects won, them firm was awarded a total of 235 MW during these latest tenders within the French territories in particular in Nouvelle Aquitaine, PACA, Grand Est, Normandy and Hauts de France.
The company issued in a statement that these successes consolidate its position as the leading developer of renewable energy in France. With 2.5 GW of onshore wind and 1.2 GW of solar installed capacity at 100 percent end of 2019, the Group the leading producer of solar and wind power in the country. It is also the alternative leader in hydroelectricity and a major player in green gas.
Gwénaëlle Avice-Huet, Executive Vice President in charge of renewables, said "these successes, which will lead to us installing more than 235 MW of additional renewable capacity in France, testify to the quality of the offers presented and the Group's competitiveness. They also demonstrate the ability of our teams to innovate and make the energy transition a reality at the heart of the regions. Renewable energies will be a pillar of the economic recovery of France and the world of tomorrow."
Through its subsidiary Engie Green, the Group won four projects as part of the "innovative solar" tender. These projects anticipate the future of the solar industry and improve the productivity and the integration of power produced into the grid thanks to a combination of state-of-the-art PV panels, storage solutions and predictive technology for solar power production.
Recently, we had also reported that Boralex has had four of its projects totalling 70.4 MW selected in the latest calls for tenders conducted by the Ministry for the Ecological and Inclusive Transition of France.
The solar projects – Peyrolles en Provence (15.4 MW), in the department of Bouches-du-Rhône, and La Clé des Champs (12.5 MW), in Haute-Loire – have been selected in the seventh round of the call for tenders for the construction and operation of ground-mounted solar energy production facilities. In addition, two wind farm projects – Mont de Bézard II (25.2 MW) in the department of Marne, and Extension Seuil de Bapaume (17.3 MW) in Pas-de-Calais – have been selected in the fifth round of the national call for tenders for onshore wind farm projects.