The Shell centre housed the selected startups at a co-working space for 6 months and offered them seed funding of USD 20,000 each.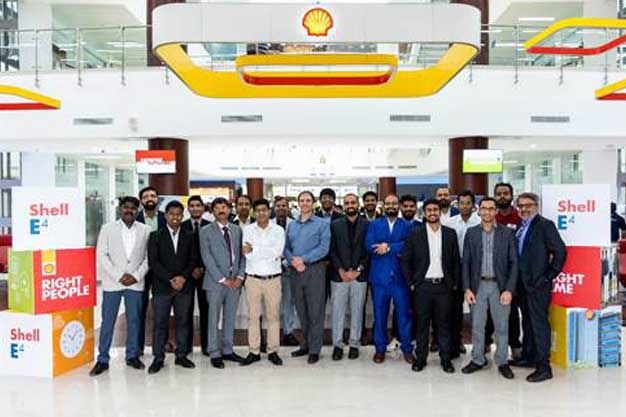 Ten startups from the field of energy and sustainability have successfully graduated from second cohort of the E4 programme of Shell, which is one of the most diversified international energy companies in India.
This programme is aimed at playing a prominent role in accelerating technologies that are fit for the country's energy transition.
These energy entrepreneurs, namely – Mobycy, RightWatts, Ziptrax, igrenEnergi, TresMoto, Manastu Space, AutoVRse, LogisticsNow, Maximl and iGarage, were selected by Shell for incubation at the Shell Technology Centre Bangalore in January 2019.
Under Shell E4 programme, which was launched in 2017, the company selected startups that operate in diverse domains and backgrounds, and have interesting business models and differentiated product offerings such as – battery management, digital – AR/VR, mobility solutions, logistics, energy management, operations efficiency and energy IOT applications.
While a number of these startups are working on a pilot with Shell's businesses, some others are closely working with Shell to co-create customer solutions.
Commenting on the development, Shell Technology Centre Bangalore Leader Sada Iyer said "at Shell, we constantly strive to strengthen our commitment to partner energy entrepreneurs and take steady steps towards India's transition to a sustainable tomorrow. We are glad to announce the graduation of the second cohort of the E4 programme and we wish each of the graduating startups success in their journey towards a better future."
Iyer further added that "by mentoring these start-ups, we have nurtured and enabled the young energy entrepreneurs to bring innovations in the Indian energy sector. We are hopeful that the next year will see even more diverse energy startups striving towards an advanced and sustainable ecosystem with Shell E4."
Following the larger energy focused cohorts, the energy giant is also planning to empower startups under specific themes and sub-sectors. Now, the third and fourth cohorts of its E4 programme will be focused on digital startups and 'Future of Mobility for India' respectively. The registrations for the 4th cohort on theme 'Future of Mobility for India' are open from July 15 – October 15, 2019.
"Keeping in mind the idea behind introducing Shell E4, we have and shall keep identifying and engaging with startups who have the talent and vision to innovate technology that will further accelerate India's transition to a sustainable energy future. On behalf of Shell, I congratulate each of the start-ups under the second cohort of Shell E4 and wish them the very best in their journey ahead," said James Unterreiner, General Manager, Shell E4 Start-up Hub.
Shell Technology Centre Bangalore is one of the few cutting edge energy sector R&D centres in the country. This centre housed the selected startups at a co-working space for 6 months and offered them a seed funding of USD 20,000 each. It also offered them access to:
Prototyping laboratories for product development and testing
Bootcamps aimed at customer discovery and improving the product
Top industry mentors and experts
New markets and interactions with investors and other growth and funding opportunities