Dutch producer and supplier of electricity Eneco has announced that it has won the tender for the planned 100 MW Maasvlakte 2 wind farm in the Netherlands.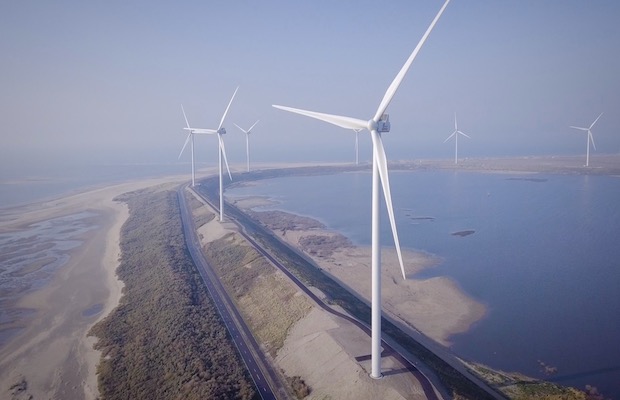 Dutch producer and suppliers of natural gas, electricity and heat, Eneco has announced that it has won the tender for the planned Maasvlakte 2 wind farm in the Netherlands.
Rijkswaterstaat, the executive agency of the Dutch Ministry of Infrastructure and Water Management announced the results of this tender recently, granting Eneco the rights to be able to realise its plan to build a wind farm with a capacity of more than 100 MW on the sea wall of Maasvlakte 2.
Cees de Haan, director of Eneco Wind & Solar said that "Maasvlakte 2 is an excellent location for the development of a new wind farm. I am very proud that Eneco will be able to construct its largest onshore wind farm at this site. I am also looking forward to working together with the various regional parties on making this project a big success and taking a significant step in further increasing the sustainability of the energy supply of Rijkswaterstaat."
The new wind farm will generate around 416 GWh of green power, corresponding to the energy consumption of 138,000 households.
The firm expects to start the preparations for the construction in 2022, which would mean that the wind farm could start producing green power in 2023 at the latest, for a period of 25 years. As of 2023, Rijkswaterstaat will purchase all the green power generated by the wind farm.
In November 2019, the firm had announced that its shareholders' committee and a consortium of Mitsubishi Corporation and Chubu had reached an agreement on the proposed sale of all shares in Eneco for a total equity value of EUR 4.1 billion.
Mitsubishi Corporation (80 percent) and Chubu (20 percent) funded the proposed transaction fully by using existing cash resources. Mitsubishi and Chubu are shareholders with a long-term horizon and are in full support of strengthening Eneco's sustainable strategy, the consortium will further expand the business internationally.