EESL has tendered for the commissioning of over 1.8 lakh off-grid solar water pump systems across India under the PM KUSUM) scheme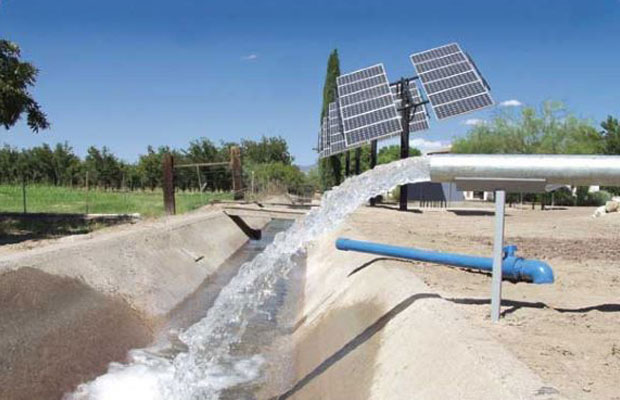 The Energy Efficiency Services Limited (EESL) has issued a tender, invited bids from eligible vendors for the supply and commissioning of over 1.8 lakh off-grid solar water pumps across India under the Pradhan Mantri Urja Suraksha evam Utthaan Mahabhiyaan (PM KUSUM) scheme that is targeted towards promoting the usage of solar power in the country's agriculture sector.
The scope of work for the successful bidders will include the design, manufacture, supply, transport, installation, testing, and commissioning of 10 horsepower (HP) water pumps along with the warranty, repair. The developers will also be required to provide comprehensive maintenance services for the pumps for a period of 5 years.
The last date for the submission of bids is January 10, 2020. The techno-commercial bids will be opened on January 10, 2019. A pre-bid meeting has been scheduled for January 1, 2019, to address the concerns raised by the prospective bidders.
All interested bidders are required to submit an earnest money deposit (EMD) for clusters of locations they choose to set up their projects in. The deposits for location clusters range between Rs 33.6 lakh and Rs 3.06 crore. Bidders can participate in more than one cluster, as all 181,200 solar pumps will be installed across the country, categorised under clusters in each state.
As per the amendment to the KUSUM program introduced in August 2019. Applicants for this tender can only be either solar PV module manufactures or solar pump manufacturers. The Ministry of New and Renewable Energy (MNRE) had said that to ensure the quality and post-installation services, only manufacturers of solar water pumps or solar modules would be allowed to participate in the bidding process.
To be eligible for participating in the bidding process, the bidders must have a minimum annual turnover threshold for the last three financial years should be between Rs 5 crore and Rs 45.9 crore depending on the location of the cluster. The net worth of the bidder as on the last day of the preceding financial year is also expected to be not less than 100 percent of the paid-up share capital.
For more information click here.