Portuguese power utility company, EDP has announced that it will deploy its largest solar photovoltaic farm with energy storage in Portugal.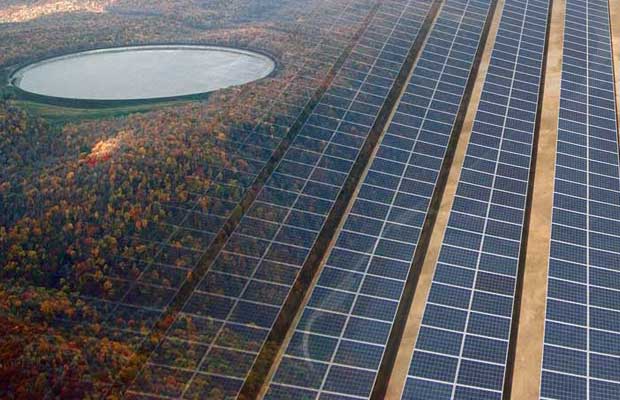 The company has signed an agreement with battery maker Exide Technologies. It provides for the deployment of two photovoltaic solar production units, with a total capacity of 3.8 MW, for self-consumption in its facilities in Castanheira do Ribatejo and Azambuja.
Spanning 20.000m², the farms will have more than 10,000 solar panels and will be operational by the first quarter of 2020. The energy produced by the system, which would be enough to supply over 2,000 homes, will cover part of the electricity consumed by the two Exide facilities,
Taking the annual consumption from a clean energy source into consideration, the project will also avoid the emission of 31,000 tons of CO2, corresponding to 1 million planted trees and a 208-million-kilometer car trip.
The batteries used in the farm will be manufactured by Exide and charged by the solar panels. Surplus energy will be stored and injected into the grid mostly in the summer season when the plant's energy consumption is lower. This kind of system is a major long-term trend for the energy market because it makes it possible to convert renewable energies, such as wind or solar energy, into more stable and resilient energy sources.
The production units were contracted through the Energy Manager business model. EDP will be in charge of the farm's operation, maintenance, and real-time monitoring.
"EDP is committed to providing its customers with sustainable and efficient solutions, and this innovative, pioneering project represents a competitive advantage in the market, strengthening our commitment to lasting relationships with benefits for all parties. This is EDP's largest solar energy project, and it will allow us to take an important step towards the world of storage technology," says EDP Comercial CEO Vera Pinto Pereira.
"More and more companies will rely on self-generated power backed by a BESS (battery energy storage system) in years to come, especially in energy-demanding sectors like manufacturing. Companies can significantly reduce their ecological footprint and achieve operational savings," said Exide President EMEA and Executive Vice President, Stefan Stübing.
With the help of EDP, Exide will now implement its first energy efficiency project on their own manufacturing site in order to assess replicating similar projects in other facilities around the world. EDP Comercial has deployed more than 15,000 photovoltaic solar systems in private homes and companies across the country, with a total installed capacity of 36.7 MWp.