The project becomes the companies sixth solar generation facility in Kern County.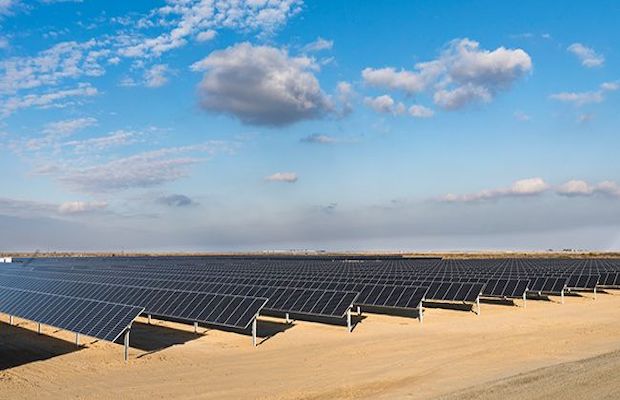 Duke Energy Renewable, a wholly-owned subsidiary of North Carolina based power holding company Duke Energy has acquired the 150-megawatt (MW) North Rosamond solar project in Kern County, California from Clearway Energy Group.
The project becomes the companies sixth solar generation facility in Kern County.
"North Rosamond is a great addition to our growing solar portfolio," said Rob Caldwell, president of Duke Energy Renewables. "California is a leader in renewable energy, and we're pleased to support their efforts by continuing to provide the state with cost-efficient renewable energy to meet residents' needs."
The 150-MW project comprises of over 477,000 solar panels and is located on approximately 1,188 acres outside of Rosamond, Calif. Construction work on the project is now nearing completion and the project is expected to achieve commercial operation in early May this year. The North Rosamond project will be the largest solar project in Duke Energy Renewables' fleet and will power approximately 71,000 homes.
The energy generated from the North Rosamond solar project will be sold to Southern California Edison under a 15-year agreement. The U.S. Bancorp Community Development Corporation, the tax credit division of U.S. Bank; M&T Bank's Commercial Equipment Finance Group; and Guardian Life Insurance Company of America provided tax equity financing to the project.
The facility's design, procurement of PV modules, inverters, the balance of plant systems and construction of the project is being performed by First Solar Electric California's engineering, procurement and construction (EPC) subsidiary under a fixed-price EPC agreement for the project.
Recently, bringing more cost-effective solar energy to the Carolinas, 14 utility-scale projects have been selected during an independently judged bidding process – part of a 2017 comprehensive renewable energy law. Based on an independent evaluation process, Duke Energy will produce or purchase a total of 602 MW of renewable energy from projects under the North Carolina's Competitive Procurement of Renewable Energy (CPRE) program.