CleanChoice Energy, one of the largest community solar providers in Minnesota with more than 85 MW of solar capacity, has announced that is opening 20.51 MW of community solar capacity available for residential customers in Minnesota.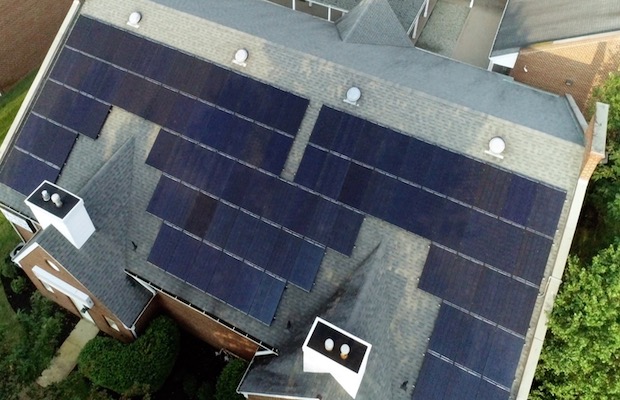 The new capacity is being supplied by fifteen solar farms owned and operated by Altus Power America in Blue Earth, Dakota, Douglas, Goodhue, McLeod, Meeker, Nicollet, Rice, Stearns, Washington, Winona counties and available for subscription to residents of those and the 20 adjacent counties.
"Altus Power is proud to be a part of the expanding community solar opportunity for Minnesotans," said Gregg Felton, Managing Partner of Altus Power America. "Affordable clean energy is now more accessible than ever before. We are pleased to be working with CleanChoice Energy to bring solar power to the local community."
The capacity represents enough community solar subscription openings for approximately 3,550 Minnesota residents. CleanChoice Energy Community Solar customers have the opportunity to save money on their utility bills with no upfront costs or payments.
"Community solar represents the best opportunity to expand renewable energy in Minnesota. The state is the national leader for community solar, and these new farms mean thousands of additional Minnesota residents can participate in this great program," said Tom Matzzie, CEO of CleanChoice Energy. "Community solar makes it easy for Minnesotans to go solar and save money."
Recently, SunShare, a community solar expert, has announced that its SaintSun and ZumbroSun community solar projects have been commissioned and are now operational. Owned and operated by SunShare, the SaintSun (6.9 MWdc) and ZumbroSun (1.3 MWdc) projects in Saint Michael and Zumbro Falls, Minnesota, consist of six total community solar gardens, which will serve approximately 1,200 households in Carver, Wabasha, and adjacent counties, as well as Saint Mary's University.
In April, ReneSola, a leading fully-integrated solar project developer and provider of energy-efficient products, and Nautilus Solar Energy, a leading national solar project acquisition, development and asset management company, announced Nautilus's acquisition of a 21 MW community solar portfolio, the largest community solar portfolio developed by ReneSola in Minnesota.