With an aim to bring robust DC fast charging solution to the United States regardless of the location's existing power grid capabilities, Israeli startup Chakratec is partnering with Blink Charging, a leading owner and operator of electric vehicle (EV) charging stations in US.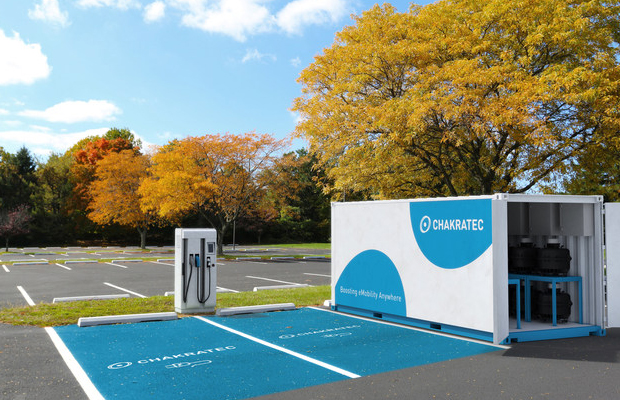 Also, this project has received the approval of the Israel-US Binational Industrial Research and Development (BIRD) Energy Program's match-funding.
This program is being funded by the US Department of Energy (DoE) and Israel's Ministry of Energy (MoE) jointly with the Israel Innovation Authority.
The Chakratec-Blink Charging project is expected to introduce cutting-edge DC fast charging technology based on Chakratec's kinetic energy storage technology which will be adapted to American UL standards from already deployed and proven systems in the Europe.
The Israeli EV charging technology provider said that this will enable high-power charging, serving many EVs daily without straining the grid, and avoiding increased high demand charges from utility companies.
Commenting on the development, Michael D. Farkas, Chairman and CEO of Blink Charging said "we are excited to begin the Blink-Chakratec project. The Chakratec technology has the unique capability of absorbing and storing peak loads in the power grid and utilizing the kinetically stored energy to enable DC fast charging anytime, anywhere. Additionally, this technology has the benefit of being entirely mechanical, not requiring the use of batteries, giving the charger a much longer life and ensuring it has minimal to no impact on our environment; we expect this project to make DC fast charging on the Blink Network a fast, economical, and easy way to charge wherever the road may take you."
"We are proud to collaborate with Blink Charging. This is another step in Chakratec's journey to introduce our unique kinetic energy storage system which enables ultra-fast EV charging. After successful deployments in Europe, this joint project with Blink will be our first in the North American market. We are positive that this project will benefit our companies and the EV industry, greatly. We hope to create a fast charging solution that will end US drivers' range anxiety once and for all," commented Ilan Ben David, CEO of Chakratec.