The Union Cabinet has given its approval to MoU signed with the DfID of UK for enabling energy self-sufficiency in Indian Railways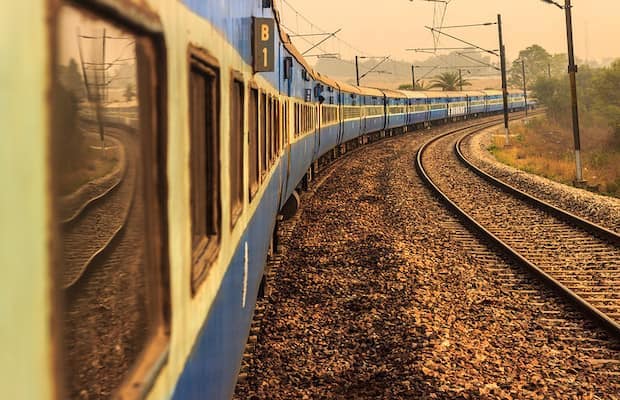 The Union Cabinet has given its approval to the Memorandum of Understanding (MoU) signed with the Department for International Development, Government of UK for enabling energy self-sufficiency in Indian Railways.
An official release said under the MoU signed by Railway Ministry with DfID, the parties agreed on the scope of activities to be undertaken as a part of the endeavoUr for enabling energy efficiency and energy self-sufficiency for the Indian Railways.
The parties agreed for energy planning for the railways in the solar and wind energy sector, energy efficiency practices, fuel efficiency, development of electric vehicle charging infrastructure and battery-operated shunting locomotives.
The Ministry of Railways has signed MoUs/ MoCs for co-operation covering technical, policy, research & commercial aspects in the field of development of the energy sector. The release said that the objective of the programme was to support structural reforms and the integration of renewable energy into the electricity grid. To be more specific, it aims to achieve more sustainable and inclusive economic growth, better energy security and reduced carbon emissions.
The MoUs/ MoCs provide a platform for Indian Railways to interact and share the latest developments and knowledge in the railway sector. They help facilitate the exchange of technical experts, reports and technical documents, training and seminars/workshops focusing on specific technology areas like Renewable Energy and other interactions for knowledge sharing.
Recently, it was reported that the railways will offer its vacant land to install 500-megawatt solar power plants to meet its energy needs. This is in addition to the railways' aim of installing 500 MW solar power plants and about 200-MW wind plants by 2021-22 across its zones and production units (PUs). The 500-MW solar power plants will be installed atop roofs of railway buildings through the PPP (public-private partnership) mode with 25-year agreements and used to meet the non-traction loads at railway stations.