BHEL has tendered for the procurement of MMS columns for a 10 MW solar power plant, GNFC at Charanka in Gujarat.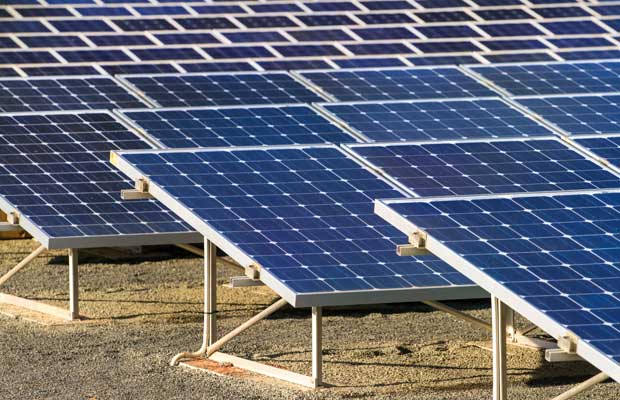 Bharat Heavy Electricals Limited (BHEL) has issued a tender for the procurement of Module Mounting Strictures (MMS) columns for its 10 MW solar power plant, GNFC at Charanka in Gujarat.
BHEL, Electronics Division, Bangalore is setting up the 10 MW grid-connected solar PV power plant for Gujarat Narmada Valley Fertilizers & Chemicals (GNFC) in Gujarat. The division has tendered for securing 95 (+/-10%) MT column posts. The vendor will also be required to provide a replacement warranty for the products for a period of 12 months from the date of supply.
The last date for bid submission is August 16, 2019, and the technical bids will be opened on the same date. The date and time of opening of the price bids will be intimated to the technically accepted vendors later.
In February, the division had issued a similar tender for securing MMS columns for its 129 MW solar power projects at four sites in Telangana. The 129MW solar plants for SCCL (Singareni Collieries) are located at four different sites in the state, Ramagudam where 50 MW of the capacity is being developed. STPP, Pegadapally with 10 MW capacity, Manuguru with 30 MW capacity and finally Yellandu with 39 MW capacity.
Recently, we reported that BHEL had secured Engineering, Procurement and Construction (EPC) contracts worth Rs 800 crore for setting up two solar PV power plants.
The two orders have been received from NTPC and Gujarat State Electricity Corporation Ltd. (GSECL) for developing solar power projects worth a combined 200 MW. The first order from NTPC is for developing what will become the country's largest floating solar PV power plant of 100 MW capacity at NTPC Ramagundam in Telangana. And, the second order from GSECL is for developing a 100 MW ground-mounted solar plant at the Raghanesda Ultra Mega Solar Park in Banaskantha, Gujarat.
Earlier, the power equipment manufacturer also announced that it had won three orders worth Rs 530 crore for setting up Solar Photovoltaic power plants on EPC basis in Maharashtra and Gujarat.
The orders are for a total of 135 MW capacity have been placed by Maharashtra State Power Generation Company (Mahagenco), Gujarat State Electricity Corp (GSECL) and Gujarat Narmada Valley Fertilizers & Chemicals (GNFC).