Hinduja Group's flagship firm Ashok Leyland entered into a Memorandum of Understanding (MoU) in the public e-mobility space with ABB Power Products and Systems India Ltd.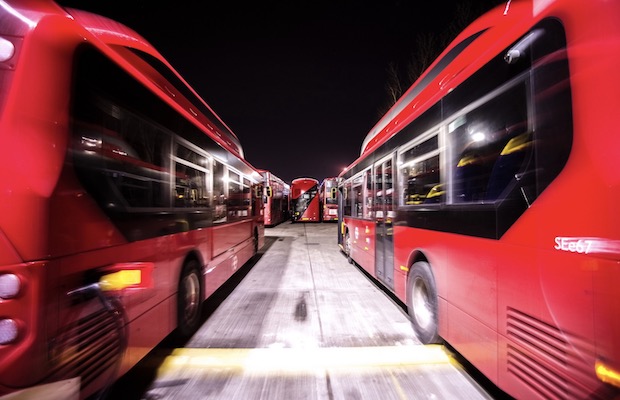 Through this MoU, the two companies aimed to expand the eco-system for efficient and greener electric bus (e-bus) transportation systems in India.
The motive behind the agreement was to develop a pilot e-bus based on ABB's innovative flash-charge technology, TOSA, which tops up the battery in just seconds while passengers get on and off the bus. This avoids the need to take the vehicle out of service for recharging every few hours or having a replacement bus ready, thus minimizing the size of the fleet while increasing passenger carrying capacity.
Speaking on this flash-charging technology, N. Venu, Managing Director, ABB Power Products and Systems India Ltd (ABB Power Grids' business in India), said "we are pushing the boundaries of e-mobility with our flash-charging technology TOSA for buses to contribute to a cleaner, greener, and sustainable future. The aim is to provide a zero local emission mass public transportation bus system with high passenger capacity. We are pleased to be working with Ashok Leyland in advancing responsible urban mobility."
Government is targeting 30 percent penetration of electric vehicles (EVs) by 2030. However for operators, switching to electric is not easy as their primary challenge with battery-operated buses is to maximise passenger load carrying capacity and running time to make the whole operation economically viable as well as sustainable for the future.
Thus in order to solve this problem, Ashok Leyland will develop and manufacture e-buses with ABB's TOSA flash-charging technology along with operational support and service.
"Ashok Leyland has always been at the forefront of innovation and indigenous technology, providing class-leading vehicles that have met and exceeded customer expectations. In this journey, to stay competitive in our domestic and global markets, we are joining hands with ABB to use their world-renowned TOSA technology on our e-buses to take forward our vision of expanding in the EV space. This solution of the flash charge technology (TOSA) which enables charging the battery in seconds is another example of us delivering on our brand promise of 'Aapki Jeet. Hamari Jeet," commented Dr. N Saravanan, Chief Technology Officer, Ashok Leyland.
Under the MoU, ABB Power Grids' business in India is responsible for planning, design, engineering installation and commissioning of TOSA charging system. While, Ashok Leyland will have the scope of manufacturing and supplying e-buses compatible with TOSA technology.