The Gurgaon headquartered, Amplus Solar made the announcement of solar capacity in UP during the Ground-Breaking Ceremony held on July 29 by Uttar Pradesh Government to felicitate its investing partners in Lucknow.
Amplus Energy Solutions plans to invest Rs 2,000 core in Uttar Pradesh (UP) by Fiscal 2021 as part of the GoUP's Solar Policy 2017 and has committed to setup 400 MW solar capacity.
Guru Inder Mohan Singh, Chief Operating Officer said that the Mirzapur project will supply green energy to environmentally conscious industries across the state. Industry in UP has been long demanding direct purchase from renewable energy projects for reducing their carbon footprint.
He adds, "We had signed MOU with the Government of Uttar Pradesh in February. Within five months of the signing, the project is shovel ready. This has been possible due to the Government's unprecedented support and quick response at all levels.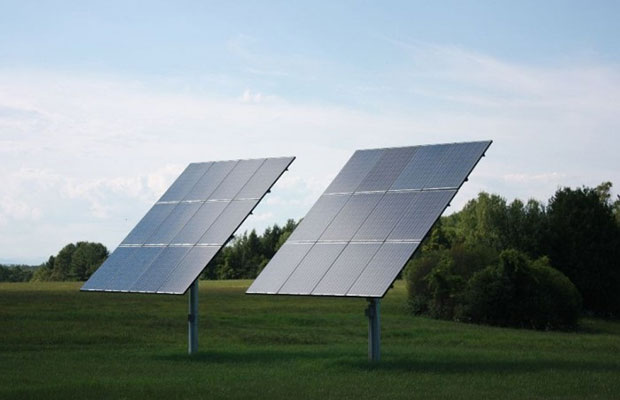 In the first phase of investment, Amplus will set up 50 MW ground mounted solar PV project eyeing an investment of over Rs 250 crore in Mirzapur creating 130 sustainable high value additional jobs for the locals.
"Uttar Pradesh is the growth engine of India, and country's third largest economy growing at a fast rate. Lying along the fertile plains of Ganges the state is blessed with unlimited opportunities. The investor friendly policy direction of my Government and the Good Governance initiatives, complementing the inherent strengths of the state, will definitely go a long way in transforming the state into a preferred investment destination," Yogi Adityanath, Chief Minister, Uttar Pradesh said in a statement.
"UP's Solar Policy 2017 is supportive to the investors. It has provided a friendly environment for the investment and provides consumers an option to procure green power on reasonable terms. Supportive policies by the state governments provide the right platform for solar energy adoption to grow at a rapid pace in the country," Sanjeev Aggarwal, Managing Director & CEO, Amplus Energy.
Earlier in the year, Amplus signed an MoU with the state government in 'UP Investors' Summit' under the new solar energy policy 2017 for attaining solar energy capacity of 10,700 MW in the next five years.
Amplus already has several marquee projects in UP with one of India's largest rooftop captive solar plant of 6.2 MW on Yamaha factory located in Noida, which is also the largest net metered project at one location in India.
India's first BESS (Battery Energy Storage System) with extensive logic in the EMS (Energy Management System) controlling all the sources has been installed and running successfully at Siwaya Toll Plaza, Meerut, UP with a solar hybrid system with 96 kwh battery and 83 kw. This is the first plant of its kind in India and certainly the first Lithium-ion based energy storage system for complete load of a commercial establishment in India.
Alok Verma, Vice President of Amplus said that GoUP has provided a strong policy base for solar business. The main elements of the policy are allowing direct sale to customers (Open Access), single window clearance and clarity on the availability of incentives to solar developers. However, there are few gaps in the regulations for seamless sale of solar energy to consumers, for which we look forward to work with UPERC, UPPCL, State Discoms, UPNEDA and other authorities.
Amplus, in its solar capacity in UP drive, has also solarised three out of the 13 sites of Walmart outlets – 1 in Agra and 2 in Meerut, UP. Amplus has also set up a rooftop solar plant of 2.5 MW at IEML's Greater Noida facility, which is the first solar plant for an Expo Mart in India.